COVID-19 Community Collaboration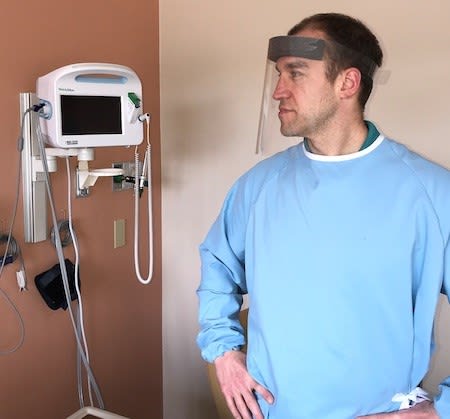 Lake Region Healthcare is extremely proud of the community support in response to Coronovirus, COVID-19. "We appreciate the quick and responsive action by our local manufacturers to help us and the community meet local demands given the international shortages." Lake Region Healthcare Interim CEO, Kent Mattson.
Recently, Lake Region Healthcare (LRH) partnered with Excel Plastics and Shoretex Products to produce critical supplies for the COVID-19 Response. See our news release regarding this partnership here. LRH is also working with an area distillery to provide hand-sanitizer for our staff and patients. These are just a few examples of our community coming together creatively to make difference for others.
Lake Region Healthcare knows that community collaboration is critical to help restore the health of our community and families affected by COVID-19. If your business would like to reach out to Lake Region Healthcare Foundation to see how you could help in these efforts, please email Lake Region Healthcare Foundation at Foundation@lrhc.org.