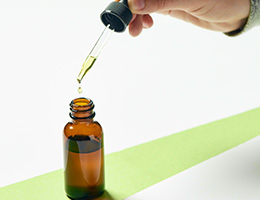 Dec. 5, 2017—Consumers are showing interest in cannabidiol (CBD) extract, a natural chemical that comes from the marijuana (cannabis) plant. But new research has found that nearly 70 percent of CBD products available online are mislabeled.
Consumers use CBD extract for a number of conditions including anxiety, inflammation, pain and epilepsy. Studies suggest it may be particularly helpful for young children with rare seizure disorders.
Problems with CBD
CBD extract isn't supposed to contain tetrahydrocannabinol (THC)—the chemical in marijuana that makes people feel high. But over a fifth of CBD products tested during this study also contained some amount of THC.
Another problem is that CBD extract is still classified as a Schedule 1 controlled substance by the U.S. Food and Drug Administration (FDA), and is still illegal in many states.
Many people who can't buy CBD extract in a store are buying it online. But there's no FDA oversight for producing, testing or labeling these products.
How much CBD is mislabeled?
The study found that only about 31 percent of all CBD products sold online were labeled correctly. Most of the products contained either more or less CBD than the labels listed.
The researchers looked at CBD extract oil, tincture (made by dissolving the extract in alcohol) and vaporization liquid. What they found:
About 26 percent of the products had less CBD in them than the label indicated.
About 43 percent of the products had more CBD in them than the label indicated.
About 21 percent of the products had THC in them, which is especially concerning if given to children.
Vaporization liquid was most often mislabeled.
There are no set dosing standards for CBD extract. That means consumers don't know if they're using enough or too much. The researchers called for more FDA oversight of medical cannabis products.
The study was published in the JAMA.
If you'd like to learn more about alternative medicine and how or why it's used, educate yourself with alternative medicine 101.