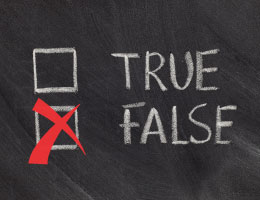 The U.S. Food and Drug Administration (FDA) has stepped in to stop the sale of scam products that claim to cure or prevent COVID-19, the disease caused by the new coronavirus.
The FDA, along with the Federal Trade Commission, sent out warning letters to several companies, accusing them of marketing products that are a threat to public health.
A key concern is that people with COVID-19 who use these bogus products might delay or stop appropriate medical care in the meantime. That could be a life-threatening choice.
The products targeted by the FDA included teas, essential oils, herbal products, nasal sprays, salt therapy and colloidal silver.
The facts about treatment
There are no vaccines or drugs approved to treat COVID-19 yet, federal health officials said.
Some treatments are being investigated. But they haven't been fully tested for safety or effectiveness.
A vaccine for widespread use is at least a year away. Right now the only treatment for COVID-19 is supportive care, such as giving oxygen to people who are having trouble breathing. Though most cases of COVID-19 are mild, it can cause deadly problems like pneumonia, especially in older adults and those with chronic health conditions.
Buyer beware
Companies receiving letters to stop selling scam products include:
GuruNanda.
Herbal Amy.
The Jim Bakker Show.
Quinessence Aromatherapy.
Vital Silver.
Vivify Holistic Clinic.
Xephyr (doing business as N-Ergetics).
Halosense Inc.
Bioactive C60/FullerLifeC60.
JRB Enterprise Group Inc. DBA Anti Aging Bed.
Corona-cure.com.
Carahealth.
But this list may not be the last. FDA cautions everyone to be wary of any website or store selling anything that claims to prevent, treat or cure COVID-19. Fake products may come in many forms, such as dietary supplements; foods; or unapproved medical devices, drugs or vaccines.
Don't be misled. Call your doctor before using any product that claims to prevent or treat COVID-19.
Reviewed 4/1/2020