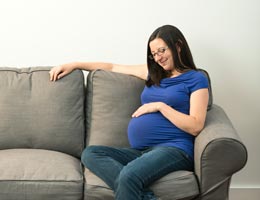 Dec. 6, 2017—Pregnant women today are more likely to have chronic health issues that can pose problems for them and their babies, according to a new report. One of those health problems is substance abuse.
In the past, infections or bleeding during delivery were the top causes for death or disease in pregnant women. For the first time, complications from pre-existing health problems are causing the most harm, the study authors said.
Pregnancy and pre-existing health problems
The researchers looked at more than 8 million hospital deliveries from 2005 to 2014. They found more than 637,000 in which at least one of these eight chronic health conditions played a role:
Lung diseases such as asthma.
High blood pressure.
Substance abuse.
Pre-existing diabetes.
Heart disease.
Kidney disease.
Liver disease.
Human immunodeficiency virus (HIV).
Overall, diagnosis of chronic conditions before childbirth rose nearly 40 percent from 2005-2006 through 2013-2014. There were significant increases in all eight conditions except heart disease and HIV.
Substance abuse was a health problem in 13 out of 1,000 deliveries in 2005-2006. By 2013-2014, it existed in 20 out of 1,000 hospital births. For women living in rural areas, it increased from 11 to 25 per 1,000 births.
Moms living in rural areas or low-income communities and moms who were on Medicaid were most likely to have pre-existing health problems.
The U.S. is one of the only developed nations with a rising maternal death rate, according to the study's authors.
The study appeared in The Green Journal, the official journal of the American College of Obstetricians and Gynecologists.
Plan a healthy pregnancy
If you're thinking about having a baby, talk to your doctor now—before you get pregnant. Let him or her know about any health problems you have now or have had in the past. Review all medicines you take, even those you buy over the counter.
When you do become pregnant, see your doctor as soon as you can. Regular prenatal care is one of the best ways to ensure a healthy mom and baby.
Learn more about the benefits of prenatal care.