Apple a Day

January 2, 2023
Listen to archived programs
Summary
This month's Apple a Day is a special edition compilation of excerpts of interviews I have had recently with four new providers who have joined Lake Region Medical Group and will be serving patients in our Fergus Falls clinic. They include Andrea Delzer, a physician assistant in our Plastic and Reconstructive Surgery department, Dr. Karna Colby, Pathologist, Dr. Jack Lubka, Hospitalist and Dr. Brian Brennan, Allergy and Immunologist. If you would like to hear the full interview with any or all of these providers, just click on the individual links below.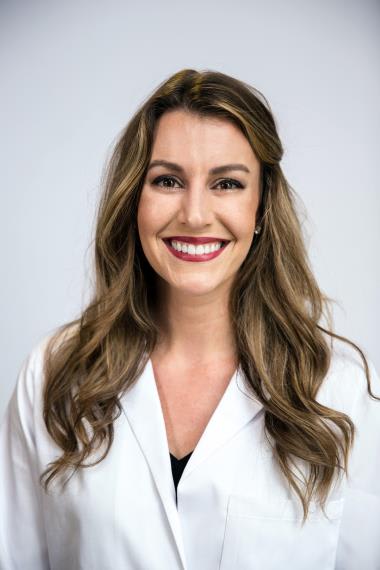 Andrea Delzer, PA – Plastic & Reconstructive Surgery
---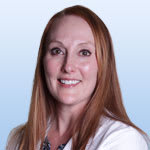 Dr. Karna Colby – Pathology
---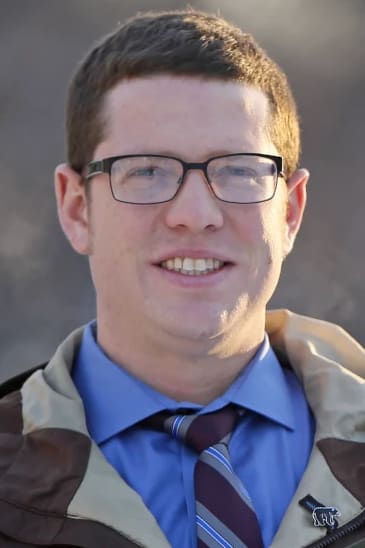 Dr. Jack Lubka – Hospitalist
---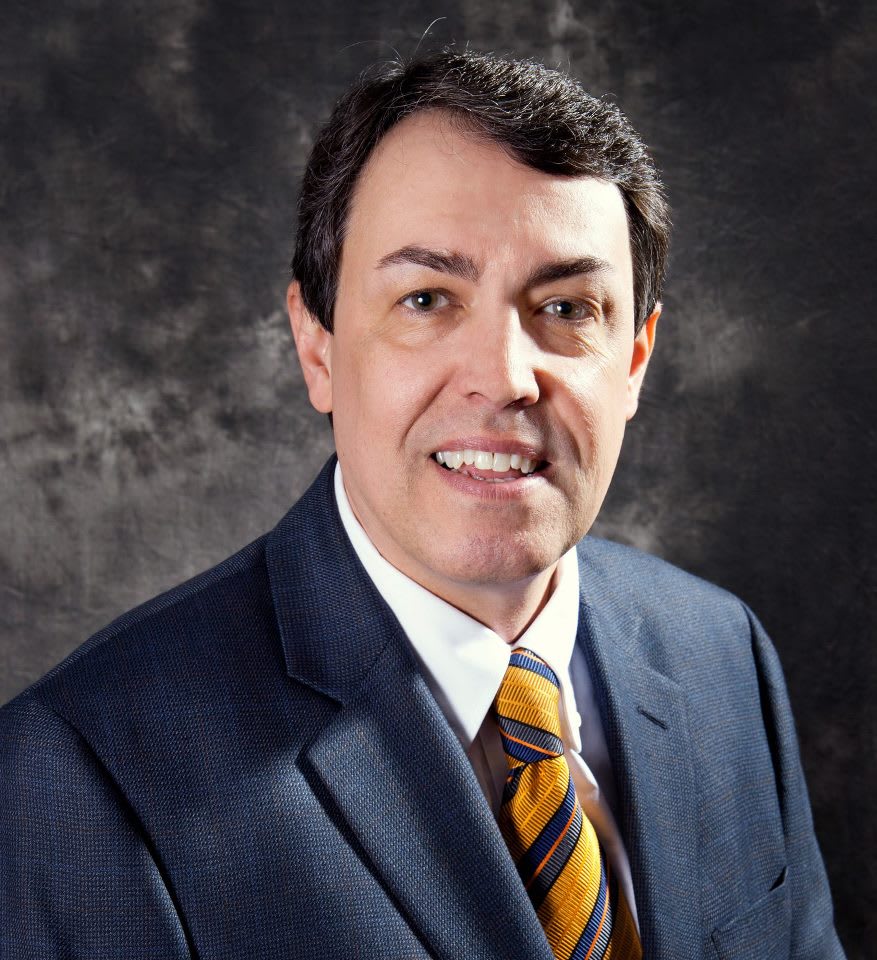 Dr. Brian Brennan – Allergy & Immunology
---
Katie Johnson:
Good morning and welcome to Lake Region Healthcare's Apple A Day. This is a special January 2023 edition. It's our first podcast of the new year, and I've put together a special compilation of excerpts of interviews I've had recently with four new providers who have joined Lake Region Medical Group and will be starting to serve patients in our Fergus Falls Clinic this month.
I'm Katie Johnson, your host, and my interviews today will include excerpts with our conversation with Andrea Delzer, a nurse practitioner in our plastic and reconstructive surgery department. With Dr. Karna Colby, a pathologist, with Dr. Jack Lubka, hospitalist, and with Dr. Brian Brennan, allergy and immunologist.
Now, if you would like to hear the full interview or read the full transcript with any or all of these providers, I invite you to head over to our website, lrhc.org, and click on Apple A Day under the health and wellness tab. But to start today's special edition featuring all four of them, I'd like to start with Andrea Delzer.
Let's start out by learning more about your background. What has led up to this point in terms of your background and your medical career?
Andrea Delzer:
Yeah, absolutely. Well, I am originally from Fergus Falls. I graduated from Fergus Falls High School. So from there, I went to North Dakota State University where I received my bachelor's degree in respiratory care. I worked then as a respiratory therapist for about eight years getting my career at Stanford in Fargo.
I wrapped up that part of my journey in Washington State after being accepted to physician assistant school, and then in 2020 I graduated from the University of Washington's PA program, and I've been working in the field of aesthetics or cosmetic medicine ever since.
Katie Johnson:
Okay, so what was it that inspired you to pursue medicine initially?
Andrea Delzer:
Well, as a child, I had a strong interest in medicine and a desire to care for others. In fact, I volunteered as a candy striper, as we called them, many years ago at Fur Lake Region.
Katie Johnson:
Oh, that's so great.
Andrea Delzer:
Yeah.
Katie Johnson:
Do you have any pictures?
Andrea Delzer:
There probably are pictures that my mom has!
Then my career as a respiratory therapist was inspired by the respiratory therapists here at Lake Region who cared for me when I was hospitalized with pneumonia as a young girl. So, they made quite the impact on me and really inspired me to start my medical career in respiratory therapy.
The transition then from respiratory therapy to becoming a PA really came from a desire to gain more medical knowledge and provide a broader scope of services to my patients.
Katie Johnson:
Tell us a little bit more about the things that you'll be doing.
You mentioned in your bio that you did a lot of platelet-rich plasma injections in your previous position, that's something relatively new here at Lake Region. Let's talk a little bit about what that is, what makes a good candidate for that, and then maybe follow up with some of the other types of patients you'll be seeing.
Andrea Delzer:
Sure. Well, platelet-rich plasma, or PRP as we refer to it, is one of my absolute favorite treatments to provide and to receive. So, basically this procedure involves gathering a small amount of blood from the patient. We will then put that blood into a machine that separates the blood into layers. So that's how we access that plasma layer, which contains a high concentration of platelets and growth factors. Then finally, that platelet-rich plasma is injected into the skin.
The reason why we do that is because the platelets and the growth factors can help reduce the rate of aging and promote healing. So, this treatment is safe for most people. You would be a good candidate if you're looking to improve fine lines and wrinkles, skin texture, things like acne scarring, even pigmentations or brown spots, sun spots.
Katie Johnson:
What about some other types of patients that you'll be seeing in services you'll be providing in our clinic here?
Andrea Delzer:
Of course. So I will also be seeing patients for certain surgical consults, helping Dr. Johnson with that, and then also some follow-up visits. Then I'm really excited to offer additional injectable services. So we'll be having neurotoxin, that's something like Botox or Dysport people may know it by.
Then soft tissue fillers, things like JUVEDERM, Restylane, as well as a variety of laser therapies.
Katie Johnson:
Okay, great. So before we close, it's winter, that harsh dry season for our skin, give us one winter skincare tip.
Andrea Delzer:
Sure. Well, something that I am incorporating myself is changing my cleanser from a gel-based formula to a cream-based formula can really help hydrate your skin during the winter months.
Katie Johnson:
Nice, easy tip. A simple thing we can do.
Andrea Delzer:
Very simple tip. Then one bonus tip, don't forget your daily sunscreen, even in the winter.
Katie Johnson:
Oh, of course. Yes, it is. Year-round sunscreen is needed.
Thank you, Andrea. Now, I'd like to introduce our listeners to Dr. Karna Colby. Dr. Colby is a pathologist and she is the new medical director of our laboratory services.
What's your background? What has your medical professional career looked like up until this point?
Dr. Karna Colby:
Well, I started my career in pathology at Medcenter One in Bismarck, North Dakota, and after being there for a couple years, it became Sanford Health in Bismarck. I practiced there for 12 years. I started out in the department as a director of some of the offsite ancillary labs, and the last two years I was there, I was the medical lab director for the main hospital.
After that, I got recruited to work at a healthcare system in Southern Illinois to help start up a hospital-based program for a reference lab group out of San Antonio, Texas. So, I did that. It was a challenge that I met and went down there for a couple years and helped them get their start into hospital-based medicine and laboratory medicine started. Then after being there for a couple years, I decided that I kind of missed being closer to home, and so I had the good fortune to be able to find a position in this area.
Katie Johnson:
So when you say to come back closer to home, where's home?
Dr. Karna Colby:
Home is Velva, North Dakota, which is up by Minot, so north central North Dakota. When I was in Bismarck, I was fairly close to home, and this is at least not several states away.
Katie Johnson:
Exactly. I've heard the pathologist referred to as the doctor's doctor, right?
Dr. Karna Colby:
Mm-hmm. Yes.
Katie Johnson:
You're not typically working directly with patients, but very much so working with a patient's physician to help them make a diagnosis.So like you said, it is a really important part of that cycle. Maybe you could describe a day in the life of a pathologist.
Dr. Karna Colby:
Well, I guess it depends on the day, but when we get there, what we tend to do in the mornings is we're looking at slides. The slides, they're made from tissues that come through our department from patients. Whether it was from a major surgery that the surgeons did, they removed an organ of some sort, like a colon or a uterus or a breast, or if it was just a small biopsy from the clinic, like a skin biopsy or something, or endoscopic GI biopsy.
We'll look at those slides and take a look at the tissue and determine what it is that we see, and render a diagnosis with a report, so that the patient's physician, whether it be surgeon, oncologist, family practice physician, they know what it is that we are seeing and then they know how to proceed with a treatment or a plan.
Katie Johnson:
It is such a important partnership, like you said, to the physicians and maybe not seen directly by the patient, but such a-
Dr. Karna Colby:
It is interesting, because most patients don't know that we even exist, most people don't know, but the surgeons and the physicians certainly do, because we're there to help support their process. A diagnosis, I think, is so important for the patient's treatment plan.
Katie Johnson:
Right, exactly. I know that our listeners have been hearing a lot about RSV and influenza, and they're hitting hard this winter. As a doctor who works in the area that processes all of those tests, what's your winter health tip for our listeners?
Dr. Karna Colby:
I think one of the most important things, and it still holds true today, is wash your hands.So important. I know it seems so simple, but it's one of the most important things. Then the other thing is if your child is sick or seeming just getting sick, I think it's so important just to keep them home, because it does spread very quickly before you even realize. So, I think that's another thing that can help is just staying home if you or your child is sick.
Katie Johnson:
Yeah, great advice. Wash your hands and stay home when you're sick, it's the simple stuff.
Dr. Karna Colby:
Yep, yep. It seems so simple, and in the last two years, people have been realizing that does make a difference.
Katie Johnson:
My next guest is a man with an extremely interesting background, Dr. Jack Lubka, who is joining us as a hospitalist.
Thanks so much for taking some time to join me as you start to get settled in here at Lake Region Healthcare. Let's just jump right in and let our listeners start to get to know you a little bit. Tell us about your background.
Dr. Jack Lubka:
Well, first, I'd just like to say that I'm very grateful and happy to be here in Minnesota. I believe that the people of Minnesota are just great people, salt of the earth. I originally come from Fargo, North Dakota.
I was born and raised there. Grew up kind of in a working class background. I played sports. So, I was in school and I gravitated towards science. I did very well in school, and people thought that I should be a doctor. When I was a kid, I was still looking around. Some people, they knew what they were going to do. I was kind of looking at different things, and so it kind of took me a while.
I eventually came to the realization that I was going to pursue medicine and then I found out about this program that was in Cuba. It was a full scholarship program with the intention that people would go to Cuba, and then after graduating, go back to their communities and particularly in underserved areas.
I knew that the Cuban doctors had a great reputation. It was all in Spanish, so I also felt that learning Spanish would help me to practice medicine in the United States as kind of the second main language. Also here in the area, there's a migrant population, a lot of Spanish speakers. Then at that school, there were 130 countries represented when I went there, so it was a pretty interesting experience. So I did that, and that was a bit of a longer path, very difficult path, because I had to learn Spanish, all my instruction was in Spanish. I was there for seven years.
Katie Johnson:
Wow.
Dr. Jack Lubka:
One year of Spanish, two years of basic science, and then four years of clinical rotations there. So very far away from family and friends and anything familiar, and then it's a poor country, so you have to be pretty resourceful, I guess, to survive.
Katie Johnson:
You're going to work as a hospitalist here, and there might be people who don't really know what the hospitalist's role in healthcare is. Can you describe that for our listeners?
Dr. Jack Lubka:
Sure. So the hospitalist role, in my case, in internal medicine, I'll just take it back a second. So internal medicine is basically a specialty of adult humans, non-pregnant adults. We don't do OB and we don't do pediatrics, we don't do surgery, we do some minor procedures. Basically the internist's role is to integrate the different systems, see the person as a whole, manage complicated problems in adults.
So there are a lot of internal medicine docs that will work in the clinic, and the traditional role would be to have an outpatient clinic and then see your patients in the hospital. There are still people that do that, but the hospitalist role is kind of a newer trend, where things are sort of headed where someone like me right now who will be a hospitalist. So I just see just patients in the hospital with acute conditions, and then like I said, try to manage those complicated problems to the best of our ability, and then give the patient the best chance to get better and hopefully get out of the hospital, go back home.
Katie Johnson:
Right, right. Either attending physician while they're an inpatient, and then I assume work to hand them back off to their primary provider once they're discharged.
Dr. Jack Lubka:
Yeah, when they're well enough to discharge from the hospital, then they can go back and then they're managed by the primary doctor.
Katie Johnson:
Right. Before we wrap up, a health tip that you could share with our listeners today?
Dr. Jack Lubka:
Well, it's kind of like a list, I guess. We hear about these different health tips about do this, do that, one thing or another, take one supplement or another, but for me, it's kind of more general. One thing that stuck with me was speaking to a patient that I saw in the hospital a few years ago. She was 100 years old, and I asked her how she looked so healthy at 100, and she told me, keep busy.
I believe that 100%, I think that that is very good. Stay active, keep busy, try to interactive like activities, not just too much passive time. So keep busy, stay active, and then just all the things that we kind of already know, balanced diet, get enough rest, don't smoke. Everything that our moms taught us, that old wisdom is still relevant and very important. So, those are the-
Katie Johnson:
Great wisdom. I always love wisdom from a centenarian, right?
Dr. Jack Lubka:
Right.
Katie Johnson:
They have much to teach us. Speaking of wisdom, our final guest has a lot of experience in wisdom when it comes to treating allergies. Dr. Brian Brennan has over 30 years of experience, and he's joining us to offer allergy and immunology services at our Fergus Falls Clinic. Dr. Brennan, tell us about your background.
Dr. Brian Brennan:
Yeah, so I grew up in New Jersey and had my first taste of Midwest living in college. I went to Purdue University, which is in rural Indiana, and then back to New Jersey for medical school. Then in order to get into allergy specialty, one needs to be either a pediatrician or an internist to get into allergy, so I chose the pediatric side. I was in pediatrics at Georgetown University in Washington D.C., and then came out to the Midwest for my allergy training, and that was at Creighton University in Omaha. So, gradually kind of worked my way out to the Midwest and liked it.
Katie Johnson:
Let's talk a little bit more about the types of conditions that you will be able to diagnose and treat here for patients.
Dr. Brian Brennan:
So, allergy deals primarily with respiratory kind of issues. So most people are familiar with hay fever and things like that, but we also see people with sinus trouble, people with lung issues, chronic coughs, people that have trouble with recurring bronchitis, of course, asthma. Sometimes allergies also might manifest with skin problems, and so we tend to see people that have itchy skin disorders where they might think that there could be an allergic trigger for it, whether it was eczema or hives or something like that.
Katie Johnson:
Do you do any type of testing here for allergies?
Dr. Brian Brennan:
Yes, absolutely. So testing is important, because one of the foundations of allergy treatment is avoidance. We'd like to try to maybe pinpoint something and then help someone to avoid it, and so that's one of the places where allergy testing is really helpful. So, we're able to test for all of the common airborne things. Indoor allergies would be things like house dust, dust mites, indoor mold, pets, cats and dogs. Then outdoor things tend to be pollen. You have your trees, grasses, and weeds, and then of course there's outdoor mold. In addition to airborne things, we also test for foods as well.
Katie Johnson:
Sure.
Dr. Brian Brennan:
So if someone is having signs or symptoms of food allergy, we can test for a large number of common foods.
Katie Johnson:
Okay. People with pollen-related allergies, you think of springtime being the peak season, but there are allergies that are triggered in the winter too, as we're in the winter season now. Tell me a little bit about what kinds of winter allergies do people deal with?
Dr. Brian Brennan:
Right. A lot of times in the winter the symptoms are a little bit different, whereas with warm weather, pollen, allergy, you might have itchy eyes, runny nose, sneezing, and things like that. But in the wintertime, sometimes the symptoms are different, whether it might just be postnasal drip or sinus trouble. The things that could trigger that in the winter would be indoor things primarily, so the main culprits that we look at would be like house dust, dust mites or pets.
Katie Johnson:
Sure. I suppose we spend more time inside in the winter too, so it's more likely we're going to be irritated and have those flareups and triggers.
Dr. Brian Brennan:
That's right. Then the other thing that happens too is when we get cold like we are now, then the indoor air tends to be very dry, and that kind of dries out your mucus membranes too and makes you more susceptible to everything.
Katie Johnson:
Before we close, a winter health tip for our listeners.
Dr. Brian Brennan:
I think the winter health tip would be to control allergens in your house. If you're having sinus trouble, if you feel like dust is an issue, there are certain things that can be done for that. If you have pets in the home and you think they might be a trigger, certainly come and see us.
It's important to control humidity in the wintertime. If it's too humid in your house, if you're running a humidifier, dust mites and mold tend to grow more. On the other hand, if it's too dry, then your mucus membranes tend to dry out and you're more likely to catch things. I often recommend that my patients get an inexpensive humidity gauge for their home in the wintertime. You can get those at Fleet Farm or ACE Hardware, and just make sure that your humidity indoors is at the proper level for optimal health.
Katie Johnson:
Well, we've had some excellent healthy living tips from four of our newest providers at Lake Region Healthcare in today's episode. Andrea Delzer, NP in plastic and reconstructive surgery, Pathologist, Dr. Karna Colby, Hospitalist, Dr. Jack Lubka, and of course, Dr. Brian Brennan in allergy and immunology.
Again, to hear the full interview or read the full transcript of my conversations with each of these providers, they are posted on our website at lrhc.org under Apple A Day on the health and wellness tab.
We are so happy to be growing our provider base to ensure access and excellent primary and specialty care for you our community here at Lake Region Healthcare, where we are here for you always. Thanks for listening. Have a great day and happy New Year.