Health Tests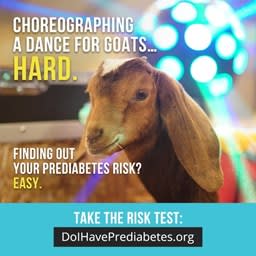 Are You at Risk for Pre-Diabetes?
Some things in life can be hard, but finding out if you may have prediabetes doesn't have to be! Find out where you stand by taking this quiz. If you're at risk, schedule an appointment today. Don't think you're at risk - Darla Wedll didn't either. Read her story.
The National Institute on Alcohol Abuse and Alcoholism says that taking the following short quiz called the "CAGE test" can help you find out if you have a drinking problem.
Foods that Help or Hinder Arthritis
Inflammation is a hallmark of arthritis. Some foods help lessen the swelling of arthitis and others make it worse. Take this quiz to find out how much you know about which ones do which.
Learn how to get this important preventive health screening at Lake Region Healthcare.