Living Well
Lake Region Healthcare is committed to helping you live well in all the dimensions of wellness.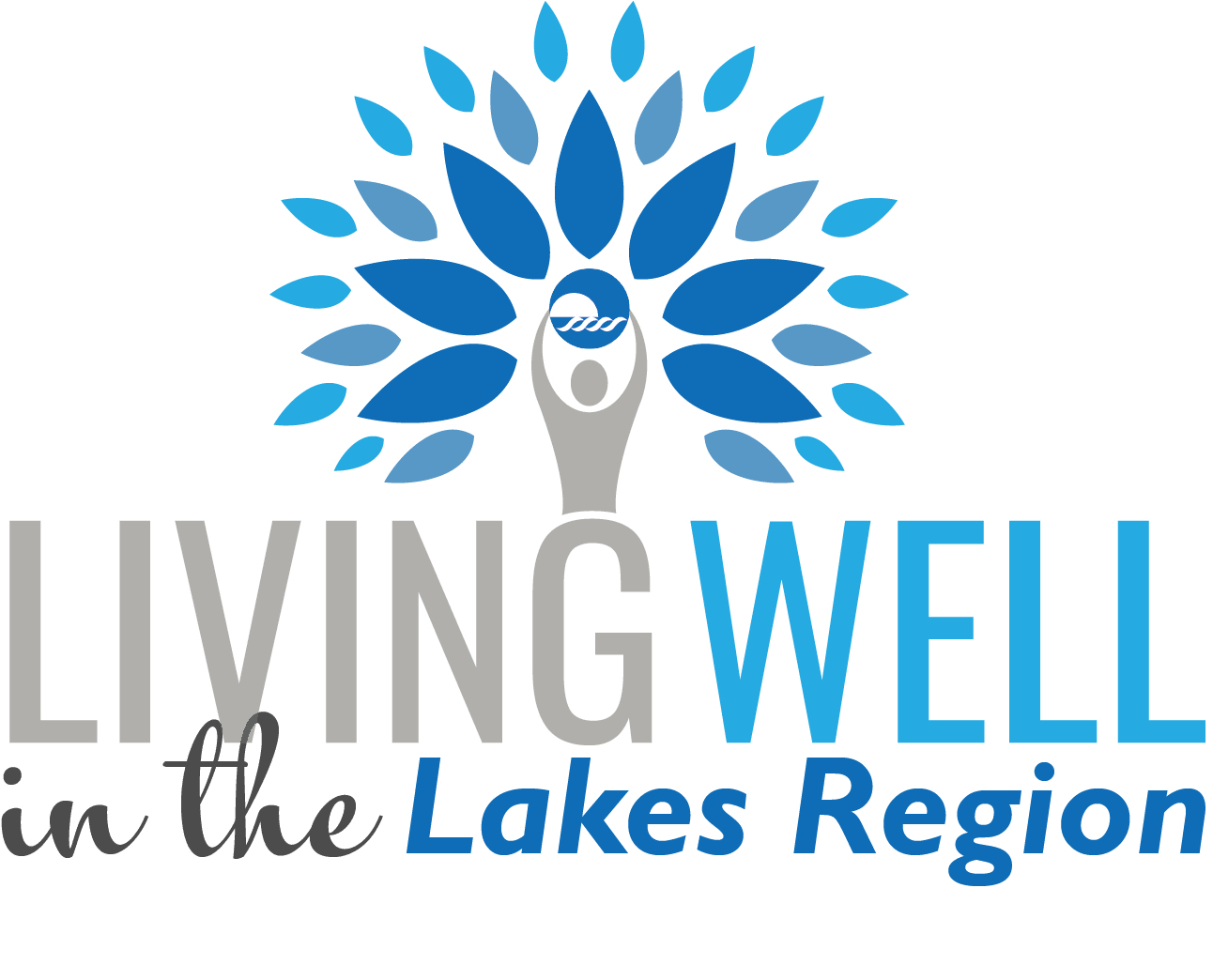 ​Living Well in the Lakes Region is our regular column in the Battle Lake area newspapers. The most recent articles can be found here:
For those who don't know me, I've been CEO of Lake Region Healthcare for over a year and a half now, the majority of which was heavily focused on the pandemic. I'm a Battle Lake resident and a Fergus Falls native. Though I don't come from a clinical background, I was raised by a nurse (who coincidentally served at both Lake Region Healthcare and Prairie Ridge Healthcare) and I have spent the last 20+ years serving this organization as general counsel and then as Chief Legal & Strategy officer before becoming CEO. I'm excited to kick off this first in a regular series of columns to connect with the residents and visitors to our Battle Lake & Ashby local clinic communities. We'll plan to offer you pertinent health related information to help you Live Well in the Lakes Region, such as how to access the care you need, getting to know our medical staff, trusted health education from our medical experts and general health and wellness human interest topics. To start, it seems to make some sense to give you some context about the scale & size of the organization behind what might seem like just a little community clinic on your main street.
Big Enough to Specialize, Small Enough to Personalize
The Lake Region Healthcare enterprise is comprised of Lake Region Healthcare, an independent community-governed non-profit headquartered in Fergus Falls, the Mill Street Residence Assisted Living Facility in Fergus Falls, and the non-profit critical access hospital, Prairie Ridge Healthcare in Elbow Lake. Together we bring specialty and sub-specialty services to patients at hospital and clinic locations throughout the Lakes Region and west central Minnesota including:
108 bed hospital and Level 3 trauma center emergency room in Fergus Falls
10 bed hospital and level 4 trauma center emergency room in Elbow Lake
9 Community Clinics (Fergus Falls Main, Elbow Lake, Ashby, Barnesville, Battle Lake, Evansville, Herman, Hoffman, Morris, MN)
A Walk In/Urgent Care Clinic in Fergus Falls
A Cancer Care, Radiation Oncology and Research Center in Fergus Falls
A Health & Wellness facility In Fergus Falls
A Home Medical Supply Store In Fergus Falls
A 64 unit Assisted Living Facility in Fergus Falls
With over 110 medical staff and roughly 1,100 employees, we are categorized as one of just six mid-sized health systems in Minnesota. That size allows us to be able to provide a robust roster of medical specialties thanks to our regional scale, such as cardiology, cancer care, dermatology, ENT, neurology, psychiatry, podiatry, pulmonology, orthopedics, ENT and spine care, in addition to general surgery, primary family care, pediatrics and OB/GYN services. We're excited to be bringing on a Plastic and Reconstructive Surgery physician later this summer.
We value our clinic presence in Battle Lake and Ashby, and strive to help you all Live Well in the Lakes Region, as part of our mission to provide health care close to home. Our plans for growth will continue to be driven by community needs. You'll be invited to take a community health needs survey later this summer and we hope you'll take time to share your perspectives to help us better serve you. Because in the end, that's what we're all about: a community of people caring for people. We're a healthcare organization of the community, by the community and for the community. The size and scale of our organization allows us the ability to give you more providers, more specialties, high competency and high quality but it's the people inside these walls who make it different and special. The stellar medical professionals with impressive credentials who care for you like family (which many of you are!). Our team has family and friend connections everywhere in the lakes region, and even if we've never met, our person-centered pledge is to operate with a people are precious mindset so you'll be like family to us before long.
On that note, thanks for reading and thanks for your support of your local community based clinics. We're privileged to be here in your town, enriching life through health and helping you Live Well in the Lakes region.
Have a safe & happy 4th of July, too. I hope you don't need to visit our board certified physicians in the Emergency Department, but they're here when needed.
Until next time, be well. ~Kent Mattson, LRH CEO
It's been a long haul. COVID turned our lives upside down over 16 months ago and we've been longing for the day we can say "it's over" ever since. It's hard to define what "over" might mean, but I'm happy to be at a point where we can say increasing rates of people vaccinated for COVID-19 and continued low incidence of hospitalized patients and low infection rates, have allowed us to make several changes to return to pre-Covid status in areas deemed safe to do so.
As we move out of the extreme COVID-intensity we've operated under for so many months, it's a relief to see the data supporting the changes we are making to help feel like we're getting back to some normalcy. We can finally now say we are open & ready to see you without many of the obstacles to accessing care that had to be in place for everyone's safety during the earlier days of this pandemic. I also can't emphasize enough how important it is to get back to your regular healthcare activity. We know people scaled back on wellness visits, immunizations, elective procedures, preventive exams and even emergency visits due to fears surrounding COVID. Those delays are taking their toll on our collective health and people are coming to us sicker than ever before. It's time to reverse that trend, and we've done everything possible to make your healthcare experience safe.
Because the vast majority of the special activities & processes that surrounded COVID are no longer in need of crisis management, we are further normalizing them into safe everyday operations. Our Incident Command response team has closed their active operations, but continues to keep a steady eye on the data and metrics to monitor any uptick or increase in the disease. Among the other changes we're making are a lifting of most visitor restrictions and a transition of the COVID nurse line and drive through testing into everyday clinic operations.
Most COVID related protocols are "back to normal" at LRH and PRH with a few exceptions:
All patients & visitors entering our facility continue to be asked COVID screening questions and are required to wear masks in the facility in accordance with CDC and MDH guidelines for healthcare settings.
Visitor restrictions are lifted and back to pre-COVID standards as of June 16th with these exceptions:

No visitors are allowed for COVID-positive hospitalized patients.
One visitor per patient at the Cancer Center.
Patients at all of our clinics, including here in Ashby and Battle Lake, are encouraged to limit the number of people who accompany them to clinic visits to one or two persons per visit to help reduce waiting area crowding. Exceptions to accommodate family groups will be made as needed.
Per guidelines from the Centers for Disease Control and Prevention for health care facilities, masks are still required in all LRH and PRH facilities, even for those who have received a COVID-19 vaccine. We know that masking is not the norm outside healthcare sites, but we will continue to follow the requirements and recommendations of the agencies that oversee us, and ask our patients and visitors to mask until further guidance is given.
Patients with respiratory or COVID like symptoms are now able to see their regular primary care/pediatric providers instead of being directed to special respiratory illness care sites. With that transition, the drive through testing line in Fergus Falls will be closing and COVID testing will be done at clinic locations. These changes will help streamline and provide comprehensive and private COVID-19 care from your primary care provider. The Walk-In Clinic in Fergus Falls has also returned to safe normal processes for all patients and no longer requires an appointment to be made if you are experiencing respiratory symptoms.
Finally, we'd really like to encourage more people to get the vaccine as new variants of the virus continue to develop and spread. While science is not yet clear on the vaccine effectiveness against certain variants, we do know that the overwhelming number of people experiencing serious COVID illness recently, regardless of strain, are not vaccinated. Vaccination reduces overall transmission—and thus the chances for mutations and variants—and in many cases can protect against variants. That's why it's so important for all who are eligible to get vaccinated. If you need to schedule your vaccine, contact the clinic for appointment availability and watch for additional vaccine clinics that will be scheduled over the course of the summer to meet the needs of students and others as demands present.
I can't thank our staff and providers enough for their dedication to our communities through these challenging times. Likewise, we appreciate everyone's patience and attention to safety as we've faced this pandemic head on, together as a community. We continue to watch the data and are on alert for any spikes in cases that might signal a need to shift back to some restrictions. In the mean time, we're really grateful to be where we are today, a little more like normal.
Until next time, continue to Live Well in the Lakes Region! ~Kent Mattson, LRH CEO
Other Living Well Resources from LRH
Our annual living well education series is a monthly opportunity to access free resources from our clinical and wellness experts.
Our annual health challenge offers a friendly competition to inspire everyone in the community live well and win some great prizes thanks to our generous Foundation. Watch for a kick off after the new year.
Our Living Well Newsletter will keep you up to date on all the resources, events & activities we're offering along with other community resources to help you Live Well. Subscribe by sending a request to livingwell@lrhc.org.
Our Partners at Live Well Fergus Falls have some great resources too!