Living Well
Lake Region Healthcare is committed to helping you live well in all the dimensions of wellness.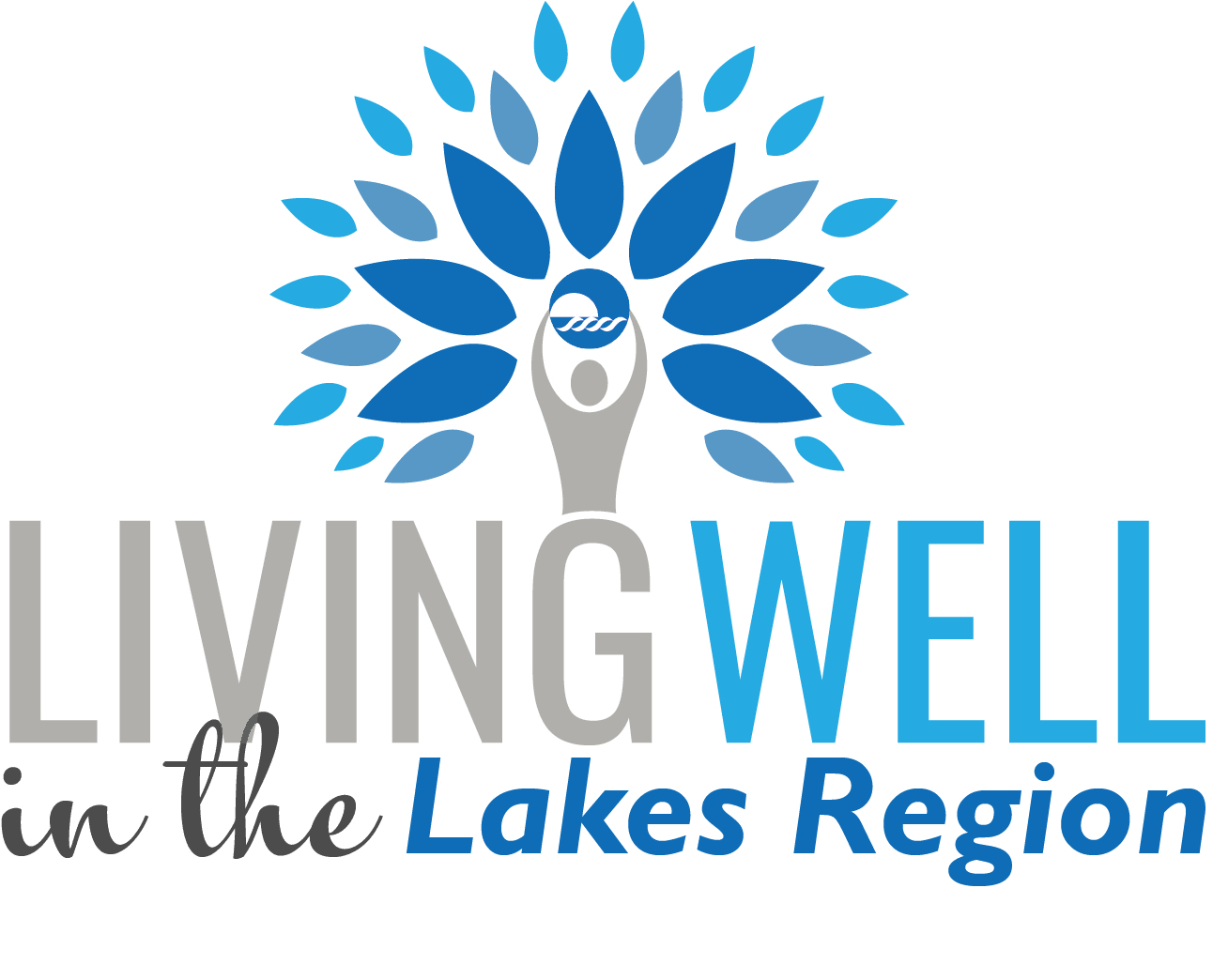 ​Living Well in the Lakes Region is our regular column in the Battle Lake area newspapers. The most recent articles can be found here: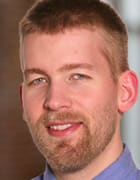 By Dr. Mark Vukonich, Family Medicine & Primary Care Physician at LRH
Pandemic fatigue is real for many in our communities, but with flu season starting, now is not the time to let up. This year's flu season could be extremely challenging for our communities and our healthcare providers. Fortunately, we have a vaccine to help protect almost everyone ages 6 months and older.

With more children back in school buildings, more adults returning to their offices, and more in-person gatherings of families and friends, the convergence of the flu and COVID-19 may create the "twindemic" people feared last year. We absolutely do not need any extra strain on our healthcare system and workforce, so it's incredibly important to prevent what we can. That's why we're recommending both the COVID vaccine and the flu shot for you and your family this year.
Last year, the safety measures we took to fight COVID-19 may also have contributed to a very mild flu season. And that was a welcome dose of good news in a difficult time. The unpredictable nature of this virus means we are still learning about how it mutates and what it may or may not do over the coming months. That's why we can't let last year's low influenza number lull us into complacency this year.
The flu and you
The Centers for Disease Control and Prevention (CDC) recommends flu shots for almost everyone 6 months and older. Flu shots are especially important for people at high risk of getting very sick, including:
People 65 and older.
People with certain chronic conditions, such as asthma, diabetes or heart disease.
Pregnant women.
Young children, especially those under 2 years.
People from racial and ethnic minority groups.
People with disabilities, especially those that affect muscle or lung function or that make it difficult to cough or swallow.
Most people should get their flu shot in September or October, CDC says. That's before the flu starts spreading in most places. But it's also late enough to last through the worst of the flu season.
Children 6 months to 8 years old who have not had a flu shot before need two doses given at least four weeks apart. They should get an early start so they can get the second dose by the end of October.
What's new for the flu shot this year?
A few things are different for the 2021-2022 influenza (flu) season, including:
The composition of flu vaccines has been updated. (There are many different flu viruses, and they are constantly changing. The composition of US flu vaccines is reviewed annually and updated as needed to match circulating flu viruses. This season, all flu vaccines will be designed to protect against the four viruses that research indicates will be most common.)
All flu vaccines will be quadrivalent (four component), meaning designed to protect against four different flu viruses.
Flucelvax Quadrivalent is now approved for people 2 years and older.
Flu vaccines and COVID-19 vaccines can be given at the same time (previously COVID vaccines were not administered within a certain number of days from other vaccines).
One appointment, two shots
As mentioned above, it's now safe to get the flu shot and the COVID vaccine at the same time. If you've yet to get a COVID-19 vaccine, there are good reasons to include them in your plan this fall. The vaccines are safe and very good at protecting people from COVID-19.
CDC recommends that most people 12 and older be vaccinated against COVID-19. It may not be long before this is extended to younger children as well. At the time of this writing, the Food and Drug Administration (FDA) was considering Pfizer's request to allow the use of its vaccine in children ages 5 to 11. If the FDA authorizes emergency use of the child-size Pfizer doses, advisers to the Centers for Disease Control and Prevention will next decide whether to recommend the shots for youngsters, and the CDC will make a final decision.
Booster shots, or a third dose of the Pfizer vaccine, are also recommended for certain groups, including those with compromised immune systems, people who live in long-term care settings and those whose occupation puts them at higher risk. Talk to your healthcare provider to determine if a 3rd dose booster is a good idea for you.
Do they really help?
CDC conducts studies each year to determine how well influenza vaccines protect against flu. While vaccine effectiveness can vary, recent studies show flu vaccination reduces the risk of flu illness by between 40% and 60% among the overall population. The Pfizer and Moderna COVID vaccines continue to be studied. During initial clinical trials, effectiveness ranged from 93% to 95%. Both influenza and COVID vaccines are also shown to reduce severity of illness and likelihood of hospitalization. According to the CDC, flu vaccines have reduced the risk of hospitalizations among older adults on average by about 40%.
What else can you do?
While symptoms are slightly different and it is possible to get both influenza and COVID at the same time, preventative measures for both illnesses are the same. Take these preventative actions against the spread of both infections:
Wash your hands
Avoid close contact with those who are sick
Wear a mask over your nose and mouth
Cover your coughs and sneezes
Get your flu and COVID-19 vaccines
Talk to your doctor if you have questions.
Fall is generally considered a good time to get the flu vaccine. The best way to prevent yourself and others from getting sick this flu season is by getting vaccinated for both influenza and COVID19.
Reliable sources for more information:
Thanks for reading and for supporting your local community-based clinics. We're privileged to be here in your town, enriching life through health and helping you Live Well in the Lakes Region.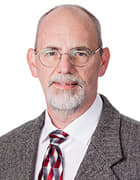 Lake Region Healthcare is excited to announce the addition of Dr. David Brett to our medical staff. He is joining our team of primary care providers at the Battle Lake Clinic. With nearly 20 years of experience including Emergency Medicine, Urgent Care and Family Practice, Dr. Brett will provide a full spectrum of primary care needs for all ages at the clinic here.
Brett received his Doctor of Osteopathic Medicine in Kirksville, Missouri and completed a Rotating Osteopathic internship, an Anatomic and Clinical Pathology Residency, and a Family Practice Residency at various locations Pennsylvania.
He has served as an emergency department physician and medical director in Roseau, MN and as an urgent care/family practice physician in California. Since 1996 he has also served as a traveling contracted emergency department physician with the Wapiti Medical Group. We recently asked him a few questions to help you get to know him better.
Q: Tell us more about your background and what you've been up to leading up to joining Lake Region Healthcare's medical staff.
A: Well, I've lived in Minnesota for more than 20 years. My wife, who is nurse, is from a small town just south of Roseau. We have worked up there a lot over the past 20 years and I have been out in California the last three years or so working first in Northern California, then in Central Coast and in Southern California at some family practice clinics. Although the last job I had was more urgent care. We have four children and my youngest lives in Los Angeles, that's how I ended up working out there.
Q: Why did you decide to join Lake Region Healthcare and what interested you about this particular position serving in the Battle Lake Clinic?
A: This is an independent group here at Lake Region and my wife and I both appreciate that. My wife has been a nurse in a critical care hospital, smaller than this for her whole career. I also worked here in the Emergency Department from 2010 to 2016 on a contracted basis. At that time the ER director was Mike Van Valkenburg, and he was actively involved in trying to get me to actually move here. He's no longer working in the ER, he's retired, but he's the guy that told me a lot of positive things about the area around here.
As far as working in the Battle Lake Clinic, before I even did family practice, I had a separate residency in anatomic and clinical pathology and lab medicine, and then decided after finishing that that I wanted to see patients again. So, I did a second residency, which is kind of a crazy thing to do, but it means that I'm a clinical guy, but I'm also a lab guy. So, on top of that I ended up working in a lot of ERs and lately urgent care, which is its own thing. Those sorts of experiences make me well-suited for places like Battle Lake. I also have an interest because of my lab background in cancer screening, infectious diseases, dermatology, things like that. So, what's important to me when I see patients is to try to take care of their immediate needs, but also if there's time, to expand the search and look at the old records and sort of turn over any and all stones with patients that have multiple medical problems.
Q: You worked in a busy urgent care outside of Los Angeles at the height of COVID. What was that experience like and what advice do you have for people today about COVID?
A: I worked in a busy urgent care outside of Los Angeles that owns 22 different urgent care clinics, and they had a full lab, full x-ray, full everything. While a lot of the urgent cares in Southern Cal shut down during the COVID peak, we didn't. We opened our doors, and we went into a surge volume status. We were seeing a tremendous number of people, and we had our own lab testing, our own PCR testing, our own antibody testing. We had it all. I was involved with thinking about what are we going to do for these patients and manage through the challenges.
As far as advice, my advice has always been to talk to your doctor. It doesn't matter what your age is, and what your status is, your doctor's going to have to look at every patient as an individual. There's no one answer for everybody. There's a lot of in-between answers as well. So, I look at patients as individuals anyway, even more so with the pandemic. We'd much rather you get your advice from your doctor or your provider than off the internet or the TV. Yes, watch the news and keep up on it, but then bring those questions to your provider.
Q: What do you enjoy doing when you're not working, and what are you looking forward to in terms of being part of both the Lake Region healthcare family, and the Battle Lake Clinic community?
A: We like to garden. We like to be part of the land, whether it's gardening or fishing, or hunting, or being outside. I like farm country, lake country, and being in the woods. We're going to be looking for place to live in the community that has a little room outside for fishing, and gardening and whatnot.
Q: Anything else you'd like the Battle Lake & surrounding community to know about you and your philosophy as you start your practice at the Battle Lake Clinic?
A: Well, I'm kind of a regular guy. So I try to approach patients from where they're at. What do you do for a living? Are you a farmer, are you mechanic, businessman? How do you fit into the community? I like to get to know people on a basic level. My favorite part of the day is what happens behind the door with the patient. I'm looking forward to getting to know everyone and to taking care you and your family's medical needs.
To learn more about Dr. Brett, visit our website at www.lrhc.org. Thanks for reading and for supporting your local community based clinics. We're privileged to be here in your town, enriching life through health and helping you Live Well in the Lakes Region.
New Plastic & Reconstructive Surgeon at LRH Loves Living on Battle Lake
Dr. Chelsey Johnson is one of the newest members of the Lake Region Healthcare medical staff and she brings a brand new service to our communities. As a Plastic and Reconstructive Surgeon, Dr. Johnson specializes in both reconstructive and aesthetic plastic surgery of the entire body including everything from tummy tucks and facelifts to scar revision and breast reconstruction after mastectomy.
Dr. Johnson was born and raised in Fargo, ND and for the past several years she's enjoyed vacationing at the family cabin on West Battle Lake. Now that she and her husband have moved here, they're lucky enough to call the lake place "home."
"My husband and I have enjoyed vacationing here every summer while I was in training," said Dr. Johnson. "He is from a small Midwest town, too, and our education/jobs have brought us all over the country. What I missed most about the other places we've lived in, is that there wasn't the sense of community that I enjoyed while growing up. I am happy that I was able to experience other places in the country, to then know that this is where I belong."
Speaking of her education, it's very extensive. After graduating Summa Cum Laude from the University of Arizona Dr. Johnson went on to obtain her medical degree at the University Of Arizona School Of Medicine in Tucson, AZ where she was elected into Alpha Omega Alpha – the most prestigious medical honor society. During medical school she spent an additional research year at Stanford University (Palo Alto, CA) studying craniofacial sutures and the effects of surgical intervention and manipulation on skeletal growth. She then trained at the University of Pittsburgh Medical Center – voted the #1 Plastic Surgery Residency in the country. While there, she ventured beyond the foundations of learning how to be a skilled and safe reconstructive surgeon and pursued further training with renowned plastic surgeons across various institutions focusing on facial rejuvenation, breast reconstruction, and body contouring.
I believe every patient is unique and requires a specialized approach to surgery – whether it is deemed "reconstructive" or "cosmetic." I want to restore form and function, in a beautiful, natural and safe manner, from pediatrics to geriatrics and everyone in between."
She says one of the best parts of her job is accompanying patients through their surgical journey knowing that with restoration or improvement in one's appearance, comes a renewed sense of self with increased confidence and self-esteem. "I spend time with patients getting to know them and their desired outcomes from the very beginning. I want to really understand where they are coming from and decide together the best approach to achieve their goals."
"I am just so excited to be here in the lakes region to offer these plastic surgery services right here so people don't need to travel out of town for them. I appreciate the ability to step away from the hustle and bustle and have the time to get to know the people in my community. I most enjoy the water, views, and trails of the Battle Lake area, as well as the quaint town with fantastic shops and restaurants. I also love how close it is to all of our family and friends. Finally it's a car ride and not a plane ride to visit them all!"
"I am simply delighted to be living here, to be offering these new services to the community, and I can't wait to meet you all!"
To learn more about Dr. Johnson's plastic and reconstructive services, visit www.lrhc.org/plasticsurgery or www.DrChelseyJohnson.com.
Thanks for reading and for supporting your local community based clinics. We're privileged to be here in your town, enriching life through health and helping you Live Well in the Lakes Region.
August 20, 201
By Becca Boesl, FNP at Lake Region Healthcare
It's been an unusually hot summer, making heat related illnesses more common than ever. Some people are more susceptible to experiencing these issues, including athletes as they begin fall sports practice this month. We asked Lake Region Healthcare (LRH) Family Nurse Practitioner (FNP) Becca Boesl about who is most at risk as well as how to prevent and treat these common summer illnesses.
What are the most common heat-related illnesses you see in the clinic?
Heat related illnesses can occur when the body becomes too hot and can no longer cool down or regulate temperature appropriately. Common heat related illnesses we see in this area include sunburn, dehydration, and heat exhaustion. Heat can also worsen chronic conditions such as diabetes, asthma/COPD, and heart disease.
Who is most vulnerable to heat-related illnesses?
Some people are at a greater risk of heat related illnesses than others. More vulnerable individuals include:
Infants and young children
The elderly or those over the age of 65
People with chronic medical conditions including hypertension, diabetes, asthma, heart disease, and mental illness.
People that take medications including diuretics, certain medications for blood pressure, antihistamines, and antipsychotics.
What can be done to prevent these illnesses?
Just like we prepare for the cold weather as Minnesotans, there are things we can do to decrease our risk of heat related illnesses in the summer.
Limit time outdoors during the midday and afternoon when temperatures are the warmest
Avoid vigorous physical activities in high temperatures
Stay hydrated by drinking lots of water
Wear appropriate clothing (lightweight, light colored, shorts/short sleeves)
Apply broad spectrum Sunscreen to prevent sunburn
Avoid alcohol and caffeinated beverages
Never leave children or pets unattended in cars
What are signs and symptoms of these illnesses?
Symptoms of heat related illnesses can include warm red skin, thirst, muscle cramps, heavy sweating, headache, dizziness, nausea, and fatigue. More severe symptoms include confusion, loss of consciousness, seizures, and high body temperature (103 or higher).
What should be done if symptoms present and how do you know if you need to seek medical attention?
If heat related illness is suspected, the individual should be moved to a cool location and given sips of water. Cool wet cloths on the body or a cool bath is helpful. If severe symptoms are present including temperature greater than 103, confusion, loss of consciousness, or seizures, you should call 911 for emergency medical care right away. These are symptoms of a heat stroke, which can quickly damage the brain and other vital organs and even results in death.
Thanks for reading and for supporting your local community based clinics. We're privileged to be here in your town, enriching life through health and helping you Live Well in the Lakes Region.
About the Author: A native of Brandon, MN, Becca has been on the medical staff at LRH since 2018. She received her Doctor of Nursing Practice (DNP) Family Nurse Practitioner (FNP) at North Dakota State University and her Bachelor of Science in Nursing (BSN) at Minnesota State University Moorhead. Prior to joining LRH, she served as an APRN, DNP, Hospitalist for CentraCare in St. Cloud where she also previously served as an RN for their Inpatient Rehabilitation and Patient Care services. Rebecca has experience in assessing, diagnosing, and treating both acute and chronic illnesses and particular strength in providing preventative care and effective patient education.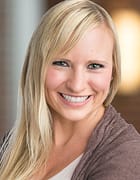 August 9, 2021
Lake Region Healthcare (LRH) welcomed Kiana Deal, Physician Assistant, to our medical staff in 2016. She works full time at the Battle Lake Clinic to provide primary care services for all ages.
Kiana received her Master of Science in Physician Assistant Studies from Augsburg College in Minneapolis, and her Bachelor of Arts in Biology with emphasis in Health and Medical Sciences and Minors in Chemistry and Psychology from Minnesota State University Moorhead.
Deal has a long history with LRH having completed her preceptorship here under the mentorship of Mark Vukonich, MD; Brooke Hills, FNP; and Mary Bressler, FNP. She also has past experience working as a CNA at Johnson Memorial Health Services in Dawson, MN and at St. Francis Healthcare in Breckenridge.
Deal is a member of the American Academy of Physician Assistants and the Minnesota Academy of Physician Assistants. Her professional interests include preventive health and wellness, women's health and dermatology.
When asked why she chose to practice at Lake Region Healthcare Deal said it was "because of the phenomenal experience I had as a student while at LRH. They have a great group of providers and support staff, covering a wide variety of specialties, and I am excited to be a part of the team. Also, after growing up in a rural community, I am thrilled to be going back to my roots, and practicing in a small, family friendly community like Battle Lake."
In her free time she enjoys spending time with family and friends, hiking, 4-wheeling, traveling, gardening and watching and playing sports, particularly football. She is married to Justin and they have a son named Lawson, a dog named Bear, and a cat named Tuna.
She is available for general physicals, sports and camp physicals, problem visits for acute issues, follow-up visits for chronic conditions including mental health, simple skin procedures, laceration repairs and the painfully common lakes area need for fish hook removal."I enjoy helping patients have a better understanding of their health and steps to achieve their individual goals. I feel it is important to advocate for their own health and to feel comfortable being open and honest about their healthcare needs. I am here to listen," Deal says.
Kiana is accepting new patients at the Battle Lake Clinic and would consider it an honor to take care of you and your family's primary health care needs. "Working in Battle Lake has allowed me to care for the whole family in a small town atmostphere. We have a great team at the clinic, for which I am very thankful, and we look for to serving you," she added.
EXTRA NOTE: If you haven't shared your thoughts on healthcare in your community yet, please take our healthcare perceptions survey to make sure your input is included in future planning for services provided at our Battle Lake, Ashby and other outreach clinic communities and at our main campus in Fergus Falls. The survey can be found on our website at www.lrhc.org through August 16th.
Thanks for reading and for supporting your local community based clinics. We're privileged to be here in your town, enriching life through health and helping you Live Well in the Lakes Region.
July 26, 2021
by Brian Pickering, MSE, ATC, ITAT, NASM-PES
With COVID restrictions being lifted or pulled back in many areas of our lives, high school athletes need to be aware that physicals will be required for many athletes to participate in interscholastic activities during the 2021-2022 school year. Traditionally an athlete needed a physical completed every three years, but with the waiver granted by the Minnesota State High School League in the spring of 2000, athletes that would have needed a physical in the fall of 2020 were given an extension. Here's what you need to know about to make sure your athlete is ready to go the first day of practice and have an enjoyable and injury free season.
Who: A sports qualifying physical examination is required for any athlete who wishes to participate in a Minnesota State High School League (MSHSL) sanctioned sport.
When: The MSHSL requires the full exam every three years (generally 7th and 10th grade) although individual schools may require athletes to complete this more frequently. Should there be a serious injury or health condition, a visit to the student-athlete's primary care provider is recommended to ensure that they are still fit to participate in activities. A shorter self-assessment called the "Annual Sports Health Questionnaire" must be filled out by the parent and the athlete each year. If your athlete needs a full exam this year, it should ideally be scheduled 4 to 6 weeks prior to the first practice for their sport. With the increase in the number of athletes needing sports physicals for the 2021-2022 school year, spots are filling up fast. To ensure that your student-athlete is cleared for the start of practices contact your primary care provider today to schedule your appointment.
What: A sports qualifying physical exam is ideally conducted by the athlete's primary care physician. When calling to schedule an appointment, it's important to indicate you need an exam for a Sports Physical. Any doctor, physician assistant, or nurse practitioner can perform the assessment, but the primary care provider is more likely to have the background and relationship to do a more meaningful assessment.
Why: The exam covers a broad range of factors all related to the health and safety of an athlete. The medical history of an athlete will be reviewed along with a thorough examination of the eyes, ears, heart, lungs, abdomen, skin, musculoskeletal system and immunization status. This provides the examiner the information needed to sign off on clearance for the athlete to play the sport(s) desired based on the athlete's health, level of physical contact, level of intensity and strenuousness of their desired sport(s). There may be a need to order further tests based on the findings of the exam. It is especially important for athletes that contracted COVID-19 to be seen by a qualified medical provider to ensure that there are no residual effects from the virus including inflammation of the heart or lung damage that could impact participation. The goal as always is the safety of the student-athlete.
Extra Note: Lake Region Healthcare and Prairie Ridge Healthcare are offering 8 special dates across five clinic locations for easy access, and discounted Sports Physicals to help athletes be ready for the fall sports season. Check out the ad with the schedule elsewhere in this edition or online at www.lrhc.org/sportsphysicals. COVID-19 vaccines are also available for student-athletes 12 and older. Call 218.739.2221 for vaccine appointments.
July 12, 2021
It's been a long haul. COVID turned our lives upside down over 16 months ago and we've been longing for the day we can say "it's over" ever since. It's hard to define what "over" might mean, but I'm happy to be at a point where we can say increasing rates of people vaccinated for COVID-19 and continued low incidence of hospitalized patients and low infection rates, have allowed us to make several changes to return to pre-Covid status in areas deemed safe to do so.
As we move out of the extreme COVID-intensity we've operated under for so many months, it's a relief to see the data supporting the changes we are making to help feel like we're getting back to some normalcy. We can finally now say we are open & ready to see you without many of the obstacles to accessing care that had to be in place for everyone's safety during the earlier days of this pandemic. I also can't emphasize enough how important it is to get back to your regular healthcare activity. We know people scaled back on wellness visits, immunizations, elective procedures, preventive exams and even emergency visits due to fears surrounding COVID. Those delays are taking their toll on our collective health and people are coming to us sicker than ever before. It's time to reverse that trend, and we've done everything possible to make your healthcare experience safe.
Because the vast majority of the special activities & processes that surrounded COVID are no longer in need of crisis management, we are further normalizing them into safe everyday operations. Our Incident Command response team has closed their active operations, but continues to keep a steady eye on the data and metrics to monitor any uptick or increase in the disease. Among the other changes we're making are a lifting of most visitor restrictions and a transition of the COVID nurse line and drive through testing into everyday clinic operations.
Most COVID related protocols are "back to normal" at LRH and PRH with a few exceptions:
All patients & visitors entering our facility continue to be asked COVID screening questions and are required to wear masks in the facility in accordance with CDC and MDH guidelines for healthcare settings.
Visitor restrictions are lifted and back to pre-COVID standards as of June 16th with these exceptions:

No visitors are allowed for COVID-positive hospitalized patients.
One visitor per patient at the Cancer Center.
Patients at all of our clinics, including here in Ashby and Battle Lake, are encouraged to limit the number of people who accompany them to clinic visits to one or two persons per visit to help reduce waiting area crowding. Exceptions to accommodate family groups will be made as needed.
Per guidelines from the Centers for Disease Control and Prevention for health care facilities, masks are still required in all LRH and PRH facilities, even for those who have received a COVID-19 vaccine. We know that masking is not the norm outside healthcare sites, but we will continue to follow the requirements and recommendations of the agencies that oversee us, and ask our patients and visitors to mask until further guidance is given.
Patients with respiratory or COVID like symptoms are now able to see their regular primary care/pediatric providers instead of being directed to special respiratory illness care sites. With that transition, the drive through testing line in Fergus Falls will be closing and COVID testing will be done at clinic locations. These changes will help streamline and provide comprehensive and private COVID-19 care from your primary care provider. The Walk-In Clinic in Fergus Falls has also returned to safe normal processes for all patients and no longer requires an appointment to be made if you are experiencing respiratory symptoms.
Finally, we'd really like to encourage more people to get the vaccine as new variants of the virus continue to develop and spread. While science is not yet clear on the vaccine effectiveness against certain variants, we do know that the overwhelming number of people experiencing serious COVID illness recently, regardless of strain, are not vaccinated. Vaccination reduces overall transmission—and thus the chances for mutations and variants—and in many cases can protect against variants. That's why it's so important for all who are eligible to get vaccinated. If you need to schedule your vaccine, contact the clinic for appointment availability and watch for additional vaccine clinics that will be scheduled over the course of the summer to meet the needs of students and others as demands present.
I can't thank our staff and providers enough for their dedication to our communities through these challenging times. Likewise, we appreciate everyone's patience and attention to safety as we've faced this pandemic head on, together as a community. We continue to watch the data and are on alert for any spikes in cases that might signal a need to shift back to some restrictions. In the mean time, we're really grateful to be where we are today, a little more like normal.
Until next time, continue to Live Well in the Lakes Region! ~Kent Mattson, LRH CEO
June 28, 2021
For those who don't know me, I've been CEO of Lake Region Healthcare for over a year and a half now, the majority of which was heavily focused on the pandemic. I'm a Battle Lake resident and a Fergus Falls native. Though I don't come from a clinical background, I was raised by a nurse (who coincidentally served at both Lake Region Healthcare and Prairie Ridge Healthcare) and I have spent the last 20+ years serving this organization as general counsel and then as Chief Legal & Strategy officer before becoming CEO. I'm excited to kick off this first in a regular series of columns to connect with the residents and visitors to our Battle Lake & Ashby local clinic communities. We'll plan to offer you pertinent health related information to help you Live Well in the Lakes Region, such as how to access the care you need, getting to know our medical staff, trusted health education from our medical experts and general health and wellness human interest topics. To start, it seems to make some sense to give you some context about the scale & size of the organization behind what might seem like just a little community clinic on your main street.
Big Enough to Specialize, Small Enough to Personalize
The Lake Region Healthcare enterprise is comprised of Lake Region Healthcare, an independent community-governed non-profit headquartered in Fergus Falls, the Mill Street Residence Assisted Living Facility in Fergus Falls, and the non-profit critical access hospital, Prairie Ridge Healthcare in Elbow Lake. Together we bring specialty and sub-specialty services to patients at hospital and clinic locations throughout the Lakes Region and west central Minnesota including:
108 bed hospital and Level 3 trauma center emergency room in Fergus Falls
10 bed hospital and level 4 trauma center emergency room in Elbow Lake
9 Community Clinics (Fergus Falls Main, Elbow Lake, Ashby, Barnesville, Battle Lake, Evansville, Herman, Hoffman, Morris, MN)
A Walk In/Urgent Care Clinic in Fergus Falls
A Cancer Care, Radiation Oncology and Research Center in Fergus Falls
A Health & Wellness facility In Fergus Falls
A Home Medical Supply Store In Fergus Falls
A 64 unit Assisted Living Facility in Fergus Falls
With over 110 medical staff and roughly 1,100 employees, we are categorized as one of just six mid-sized health systems in Minnesota. That size allows us to be able to provide a robust roster of medical specialties thanks to our regional scale, such as cardiology, cancer care, dermatology, ENT, neurology, psychiatry, podiatry, pulmonology, orthopedics, ENT and spine care, in addition to general surgery, primary family care, pediatrics and OB/GYN services. We're excited to be bringing on a Plastic and Reconstructive Surgery physician later this summer.
We value our clinic presence in Battle Lake and Ashby, and strive to help you all Live Well in the Lakes Region, as part of our mission to provide health care close to home. Our plans for growth will continue to be driven by community needs. You'll be invited to take a community health needs survey later this summer and we hope you'll take time to share your perspectives to help us better serve you. Because in the end, that's what we're all about: a community of people caring for people. We're a healthcare organization of the community, by the community and for the community. The size and scale of our organization allows us the ability to give you more providers, more specialties, high competency and high quality but it's the people inside these walls who make it different and special. The stellar medical professionals with impressive credentials who care for you like family (which many of you are!). Our team has family and friend connections everywhere in the lakes region, and even if we've never met, our person-centered pledge is to operate with a people are precious mindset so you'll be like family to us before long.
On that note, thanks for reading and thanks for your support of your local community based clinics. We're privileged to be here in your town, enriching life through health and helping you Live Well in the Lakes region.
Have a safe & happy 4th of July, too. I hope you don't need to visit our board certified physicians in the Emergency Department, but they're here when needed.
Until next time, be well. ~Kent Mattson, LRH CEO
Plus free car seat check-up & bike helmet event in Ottertail Sept. 27th
By Katie Martin, LRH Nurse Practitioner
The best way to keep your child safe in the car is to use the right car seat in the right way. This article will highlight some of the basics based on the questions I frequently hear from parents of young children about what type of car seat is the safest to use, and questions about when to switch car seats.
Keeping the children of our community safe is an important job and whether you're a parent, grandparent, aunt, uncle or friend; if you are someone who has children in your vehicle you need to know what the laws and recommendations are.
Car seat and restraint laws frequently change, so what you read here may not apply in the years to come. In addition, every brand and type of car seat has different height and weight recommendations, so always check your manual when deciding where and how to place your child. Currently, children must be in some type of a child restraint (car seat or booster) until they are 8 to 12 years old or 4'9", whichever comes first.
When a baby is first born, he or she should be in a rear facing car seat. Current recommendations are to keep your child rear facing as long as possible but at least until age 2. Turning infants and young toddlers forward facing before that time can result in serious head and neck injuries should you be involved in a crash. Their skeletal systems are not mature enough to handle the impacts and studies have proven that rear facing infants and toddlers have much better protection than those who are forward facing. Check your car seat manual to see how long you can keep your child rear facing. In many instances, this can be up to 40, 50 or even 60 pounds, depending on the type of car seat.
I understand the concern about leg room when the older infants and young toddlers are rear facing, but they are usually very comfortable to sit with their legs crossed or extended onto the seat. In addition, there are some car seats now that have extended leg room options that can keep your child safe, comfortable and happy when rear facing.
Once the child reaches the weight or height limit for the rear facing car seat, it is time to turn them around. Please check the car seat manual to make sure your car seat can be forward facing as well, otherwise you'll need a new car seat. Initially, they should still be in the 5-point
harness provided by the car seat until they outgrow that height or weight recommendation set by the car seat manufacturer.
Once your child has outgrown the weight maximum for your rear-facing seat (again depending on the type of car seat this can be up to 40, 50 or even 60 pounds) it's time to transition them to a forward-facing car seat.
When moving to a forward-facing car seat, there are a few things to consider. Typically the child will still be in the harness, and have the latch straps on both sides and the tether at the top. Different vehicles have different instructions on how to install the forward-facing latch straps and tethers, so it is important to keep both your vehicle manual and the car seat manual handy when installing the car seats. There are weight limits for the latch straps, and once the child reaches the maximum weight you can use the seatbelt to secure the car seat instead. The safest option for your toddler to preschool aged child is to keep him or her in a forward-facing seat for as long as possible, some car seats allow for up to 65 pounds.
A booster seat is the next option for school aged children after they have outgrown their forward-facing harness seats. Most children should be in a booster seat until they are somewhere between 8-12 years old, depending on the height and weight of the child. Most children will not fit in a vehicle's seat belt alone until 10 to 12 years of age. Children should not be out of the booster seat until the seatbelt reaches across the chest, and not into the neck or throat. The child should also be able to sit comfortably back in the seat with the knees to the edge of the seat. It's also important to consider maturity of the child. If he or she is transitioned at too young of an age, the child may not be reliable to sit up and leave the seatbelt alone. Car crashes can happen at any second, so it's essential that children remain in proper restraint the entire time during the trip.
Once again, there are many different resources available if there are questions when installing child restraints. A great local resource coming up on September 27th is the Otter Tail County Safe Community Coalition Care Seat Checkup. It will be held from 3 to 6pm at the Ottertail Operations Center by appointment only. A certified child passenger safety technician will check your child safety setas to make sure they are installed according to manufacturer specifications, Each seat check takes about 20 to 30 minutes and they ask you to bring all manuals for your vehicle and seats along to your appointment.
There are also websites, like www.healthychildren.org, or your child's primary care provider that are good resources to help answer questions you may have. This is certainly not an all-encompassing guide, but these are general recommendations based on the most current evidence. The number one priority is the safety of the kids. Please, always make sure that kids are restrained properly and in the backseat until at least age 12. Also, be a good example and buckle up yourself! It's safest for you and for them if you're buckled in as well.
Thanks for reading and for supporting your local community based clinics. We're privileged to be here in your town, enriching life through health and helping you Live Well in the Lakes Region. Until next time, Be safe & buckle up!
Other Living Well Resources from LRH
Our annual living well education series is a monthly opportunity to access free resources from our clinical and wellness experts.
Our annual health challenge offers a friendly competition to inspire everyone in the community live well and win some great prizes thanks to our generous Foundation. Watch for a kick off after the new year.
Our Living Well Newsletter will keep you up to date on all the resources, events & activities we're offering along with other community resources to help you Live Well. Subscribe by sending a request to livingwell@lrhc.org.
Our Partners at Live Well Fergus Falls have some great resources too!