COVID-19- Update to Our Communities from Kent Mattson, CEO
Community news
|
Thursday, July 30, 2020
To our Friends and Neighbors,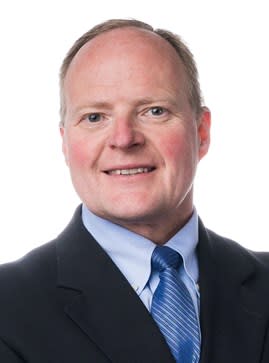 As your local community-based healthcare provider, we have both the privilege and the obligation to be a trusted resource at all times, especially during this continued global pandemic, which became localized to us in mid-March. We will continue to share our perspectives on the COVID-19 outbreak, which appears to be a sustained health care event, and try to put national and global statistics into a current local perspective to provide you practical information to help guide your daily decisions.
We're Ready
Amidst what is still a very volatile & fast-changing virus, one thing I can say with confidence is that we are open for business and are ready, willing, and able to safely care for you and your family. It's our job; it's what we do.
Since the beginning of this pandemic, we have continued to care for injuries and illnesses, deliver babies and perform urgent surgeries. We have resumed elective surgeries and procedures and re-opened our clinic primary and specialty services to provide the ongoing routine and specialty care you need. The pause in some services back in March and April gave us the needed time to secure adequate Personal Protective Equipment, change and adapt our facilities to test and treat for COVID-19, and to learn how to safely deliver care during this time.
When I say we are "open for business", I can't say things are back to what we remember as "normal". We have learned to do things differently to deliver on our commitment to a safe, compassionate, & coordinated approach to caring for you. We're taking appropriate safety measures including:
Temperature checks and other screening for all employees and patients before entering our facilities
Changes to waiting areas and protocols to allow for appropriate distancing
Limits on personnel, vendors and visitors at our locations
Requirement for all patients, visitors and staff members to wear masks while in our facilities
Enhancement of already rigorous cleaning & disinfecting practices
At the same time, we have begun new ways to adapt and provide COVID-19 specialty care. We have segregated operations to protect against further transmission of the virus including a COVID specialty inpatient unit configured to isolate the virus from spread and an outpatient respiratory care clinic to treat related conditions. We are also working to enhance testing related processes in the face of scarce resources. These efforts will continue and evolve, but We're Ready and here to take care of your COVID and non-COVID needs.
We're Watching
The situation remains fluid and ever changing. We are watching the trends regionally and nationally with great interest. The United States edged closer to a single-day coronavirus infection record with more than 74,000 new cases last Friday, approaching the mark set just one week prior, as the pandemic continues and shows no sign of easing. Deaths in the U.S. just topped 150,000. Hospitalizations in Minnesota from COVID are in the increase this week.
We aren't immune in rural areas. The number of new Covid-19 cases reported each day in rural counties has more than doubled in the last month. The number of new cases logged each day in non-metropolitan counties is 150% higher now than it was a month ago.
Locally, community spread is present in all of the communities we serve. Over the last several weeks we have consistently had COVID hospitalized patients in our COVID specialty unit, some requiring intensive care and ventilators. Grant County has seen a spike in cases and recently had its first COVID related death. We don't know if the case growth in some national hot spots is a second wave, or if it is a new initial surge in areas that previously had low COVID incidence. Given the average age of the population in the communities we serve, it's a troublesome trend that we would be wise to try to avoid here.
With the flu season just around the corner, we are also keeping a close watch to understand what this will mean for COVID cases and for our health care resources. We will diligently plan to provide safe care at this intersection of Influenza and COVID-19.
So, we continue to watch and evaluate the progression of this virus, model what scenarios might unfold regionally and locally, and remain vigilant and committed to take care of whatever comes to us for your healthcare needs.
Doing Your Part
I'm often asked, "what should I be doing?" The many and confusing directives we hear in the media and online, can make it difficult to know what to do or what not to do, and who or what to believe or not. My first and best advice is to put you and your family's health first. Don't delay needed medical care, immunizations and preventive screenings. It's more important than ever to take care of chronic conditions, such as diabetes, heart failure or high blood pressure. These conditions can make you more vulnerable to COVID-19 complications. If children fall behind on their immunizations, we could see outbreaks of vaccine-preventable illnesses next fall . Don't delay things that concern you, and get in for appropriate screenings. While the rate of occurring cancers has not changed, we are seeing delay in diagnosis. The earlier we can identify cancer, the more treatable it is.
Secondly, I'd encourage you to make informed choices about how you behave and what you do when you go out to protect yourself and others. The advice and call-to-action we gave you in March and April proved to be successful at slowing the spread and flattening the curve. We believe it is wise to continue many of those same general practices based on what the CDC recommends:
Know that the virus spreads by community contact and not everyone knows they are infected and a carrier
Wash your hands often & avoid touching your eyes, nose & mouth with unwashed hands
Avoid close contact between yourself & people who don't live in your household
Cover your mouth and nose with a cloth face cover or mask, especially when you'll be in close proximity with others for 15-minutes or more
Monitor your health & be alert for symptoms. If you think you've been exposed to COVID-19 and/or are experiencing symptoms, call us at the phone numbers below to inquire about being tested. Patients who think they may have COVID-19 are asked to call us before coming in to allow us to gather specific patient health history. After the phone screening, patients will be given guidance on how to access our drive-up swab collection process if you should be tested. Call us at the phone numbers below to help direct you for testing or to see a provider.
Lake Region Healthcare COVID Nurse Line (M-F 7a-5p and Sat, Sun 8a-12p): 218.736.8054
Lake Region Healthcare Fergus Falls Clinic: 218.739.2221
Lake Region Healthcare Fergus Falls Hospital (24 hours): 218.736.8000
Prairie Ridge Healthcare Elbow Lake Clinic: 218.685.7300
Prairie Ridge Healthcare Morris Clinic: 320.589.4008
COVID-19 has tested our collective patience and perseverance. We don't expect that to change in the near future and are watching very closely and preparing for whatever the future may hold. We empathize that many are on the threshold of return to school, and the uncertainty this brings as our systems prepare for safe educational experiences. We watch as decisions are made about masking mandates and safe business operations. Never has resiliency been more necessary and front and center, and we try to do our part by assisting with health care advice as those decisions are made by our schools and governments.
Our best shot at success is working together with open communication, without political riles, and with respect, grace & patience. We understand full well the devastating financial impacts of this virus and the outbreak response, and the significant disruptor it has proven to be. We too are working diligently to rise back up from the depths of these impacts. As an economic engine in our communities we can help spur a return to more prosperous days with your help. As your healthcare resource, we are here for you and We're Ready to care for you, safely. Please help yourself, your family and your neighbors by joining us in taking a wise and proactive approach to daily decisions and keeping informed. We will continue to calmly navigate these uncharted waters, with diligence and thoughtfulness, and will continue to be available for you, without interruption.
Sincerely, Kent Mattson, CEO
About the Lake Region Healthcare Enterprise
The Lake Region Healthcare enterprise is comprised of Lake Region Healthcare, an independent community-governed non-profit headquartered in Fergus Falls, the Mill Street Residence Assisted Living Facility in Fergus Falls, and the non-profit critical access hospital, Prairie Ridge Hospital and Health Services headquartered in Elbow Lake. With over 85 medical staff and over 1,000 employees, we are dedicated to serving the healthcare needs of our communities with values of Excellence, Person-Centered, Collaboration, Stewardship, Integrity, Respect and Innovation. Together we bring specialty and sub-specialty services to patients at hospital locations in Fergus Falls and Elbow Lake and at clinics in Ashby, Barnesville, Battle Lake, Evansville, Herman, Hoffman, and Morris, MN. For more information visit: www.lrhc.org, www.prairiehealth.org or www.millstreet.lrhc.org.
# # #