Dr. Bruce Money, Lynn Lundquist to be Honored by LRH Foundation at November 21 Gala
Foundation news
|
Monday, November 2, 2020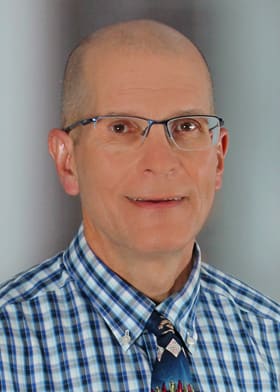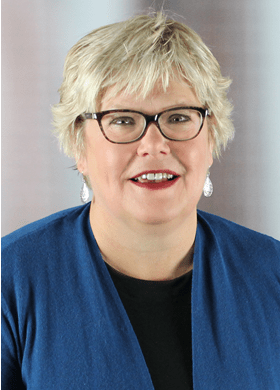 (Fergus Falls, MN) — The Lake Region Healthcare (LRH) Foundation today announced Lynn Lundquist, RN and Dr. Bruce Money will be the honorees for the organization's Award of Excellence at their upcoming virtual gala, Night to Shine: Unmasking Mental Health on Saturday, November 21st, at 5:00 pm.
Lundquist, who is the LRH Med/Surg/ICCU Nurse Director, will receive the "Spirit of Excellence Award" in recognition of the outstanding efforts of an LRH staff member, while Dr. Money who is a Primary Care Physician at LRH will be the recipient of the "Distinguished Community Service Award" for his dedication to community service and his impact on the well-being of our community.
"For a second year in a row, the Foundation received several outstanding nominations for these awards," according to LRH Foundation Coordinator, Laura Gervais. "Although the nominations were submitted to the Foundation at the beginning of this year, resiliency during these uncertain and historically challenging circumstances only highlighted the vital role that Lundquist and Dr. Money serve not only here at Lake Region Healthcare but in our community as well," she said. "We congratulate Lundquist and Dr. Money for their exemplary work to advance the mission of Lake Region Healthcare and look forward to recognizing them at Night to Shine."
Gervais said tickets for the "Night to Shine: Unmasking Mental Health" gala are still available. The event will include an evening of masquerade elegance and mental health advocacy from the comfort of home. The event will include a to-go box of tasty nosh and sipping drinks along with party favors ticket holders will pick up at Lake Region Healthcare prior to the event. Once back at home, attendees can join the party online which will include a keynote speech given by Minister and Mental Health Activist, Sara Wilhelm Garbers, a live auction for big ticket packages as well as the presentation of the Awards of Excellence.
Everyone is invited to attend and to help take off the mask of mental health. "It's a chance for the entire community to come together to foster an environment where mental illness is unmasked, the silence surrounding it is shattered, and where respect, understanding and appropriate medical care prevails for all who need it," Gervais said. Proceeds from the event will go toward supporting Lake Region Healthcare in meeting the ever increasing and changing needs related to mental illness in our community. "There is a real need for new programs, people and places to provide the level of services and support that the growing number of people with mental illness require."
Tickets can be purchased online at https://event.gives/night2shine or by calling the Foundation office at 218.736.8498.
Attached photos:
Dr. Bruce Money, 2020 Distinguished Community Service Award Recipient
Lynn Lundquist, 2020 Spirit of Excellence Award Recipient
About the Lake Region Healthcare Foundation
Our mission at the Lake Region Hospital Foundation is to gather, steward and distribute resources needed to support and advance the mission of Lake Region Healthcare and its affiliates. With the work of over a century gone by, Lake Region Healthcare continues its rich legacy of caring and planning for the future, focusing on providing the best possible access and scope of services for patients, clinical and service excellence, and maintaining a highly qualified and dedicated workforce.
Contact us
Foundation Office
218.736.8498
foundation@lrhc.org