First COVID Positive Case Reported at Mill Street Residence
Community news
|
Monday, July 27, 2020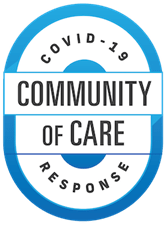 [Fergus Falls, MN] Mill Street Residence identified its first confirmed case of Coronavirus (COVID-19) this weekend. The positive case is a resident at Mill Street. In a written statement, the Director at Mill Street Residence, Mick Siems, stated:
"For all of us here at Mill Street Residence, providing the best possible care and protecting the health and wellness of residents and staff is of highest priority. We have been following aggressive proactive infection prevention and control measures and screening procedures which we have now enhanced further and are confident will help us manage this case as effectively as possible. We are working collaboratively with the Minnesota Department of Health and following the recommended guidance from the Centers for Disease Control & Prevention, including an exposure risk assessment. Our dedicated professional caregivers are working tirelessly to prevent serious illnesses and provide compassionate support. We are taking all appropriate measures and will continue doing everything possible to protect the health and wellness of all who live and work here. The resident is currently admitted to a local hospital and is in stable condition. We are not aware of any other residents or any staff at Mill Street who tested positive for COVID-19."
About the Lake Region Healthcare Enterprise
The Lake Region Healthcare enterprise is comprised of Lake Region Healthcare, an independent community-governed non-profit headquartered in Fergus Falls, the Mill Street Residence Assisted Living Facility in Fergus Falls, and the non-profit critical access hospital, Prairie Ridge Hospital and Health Services headquartered in Elbow Lake. With over 85 medical staff and over 1,000 employees, we are dedicated to serving the healthcare needs of our communities with values of Excellence, Person-Centered, Collaboration, Stewardship, Integrity, Respect and Innovation. Together we bring specialty and sub-specialty services to patients at hospital locations in Fergus Falls and Elbow Lake and at clinics in Ashby, Barnesville, Battle Lake, Evansville, Herman, Hoffman, and Morris, MN. For more information visit: www.lrhc.org, www.prairiehealth.org or www.millstreet.lrhc.org.