Lake Region Healthcare Expands Psychiatry Services Amid Increases in Pandemic-related Mental Health Needs
Hospital news
|
Thursday, October 8, 2020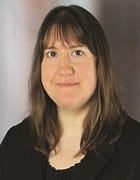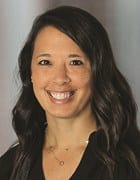 Fergus Falls, MN] Lake Region Healthcare is expanding to meet the growing mental health needs of the area with the addition this month of two new providers in the Psychiatry department. Dr. Jackie Huber and Nurse Practitioner, Genie Loeffler are joining the team of psychiatry professionals at the Fergus Falls main clinic.
Already in significant demand, mental health services are an even greater need as the impacts of isolation and anxiety resulting from the COVID-19 pandemic take their toll. "The pandemic has impacted people in so many ways," Huber said. "People have lost loved ones, lost jobs, housing, insurance. We've had to social distance ourselves, worry about kiddos in school, change how we do things. I think we're dealing with a lot of uncertainty and we're still in the first wave of the pandemic," she said.
According to Huber, it's a good idea to seek professional mental health help if you, or a loved one find yourself struggling to get day-to-day tasks done, whether this is at home or at work. If you are currently being treated for anxiety or depression or another mental health condition, and notice things are getting worse, she says this is an indicator it's time to check- in with your provider.
In addition, she said emergency services are available for those who are in distress or suicidal with the emergency department which is open 24/7 as well as the National Suicide Prevention Lifeline: 800.273.8255.
About Dr. Huber and Genie Loeffler:
Dr. Huber received her Medical Degree from the University of North Dakota School of Medicine and Health Sciences in Grand Forks. She completed UND's psychiatry residency training program in Fargo.
Her past experience includes work as a Direct Support Professional for the Red River Human Services Foundation and as a Donor Care Specialist for United Blood Services in Fargo, ND. In 2012, she served as a student intern for the UND School of Medicine SEARCH program in Hettinger, ND. She has also served as a Mentor for at-risk youth through the UND School of Medicine Youth Mentoring Program and as a Rehabilitation Services & Emergency Department Volunteer at Sanford Health in Fargo.
Huber said she chose to practice psychiatry because "despite advances in research, behavioral health remains complex, imprecise, and mysterious. But it is also very important in maintaining overall wellness. She treats depressive disorders, anxiety disorders, bipolar disorder, schizophrenia, and trauma and stressor related disorders.
Genie Loeffler received her Nurse Practitioner Master of Science in Nursing from the University of North Dakota in Grand Forks. She also holds a Bachelor of Science in Nursing from Minnesota State University in Moorhead and both a Licensed Practical Nursing and Associate Degree in Nursing from Minnesota State Community and Technical College in Fergus Falls, MN. She is a member of the American Association of Nurse Practitioners and of Minnesota Nurse Practitioners.
She has worked in psychiatric nursing since 2005, working initially at Prairie St. John's and the State of Minnesota's Community Behavioral Health Hospital. She has worked as a nurse at Lake Region Healthcare's Bridgeway Behavioral Health inpatient unit for the past 13 years and has served as Bridgeway's Clinical Coordinator since 2013.
To schedule a psychiatry appointment either in-person or through a virtual visit, call 218.739.2221.
About the Lake Region Healthcare Enterprise
The Lake Region Healthcare enterprise is comprised of Lake Region Healthcare, an independent community-governed non-profit headquartered in Fergus Falls, the Mill Street Residence Assisted Living Facility in Fergus Falls, and the non-profit critical access hospital, Prairie Ridge Hospital and Health Services headquartered in Elbow Lake. With over 100 medical staff and over 1,000 employees, we are dedicated to serving the healthcare needs of our communities with values of Excellence, Person-Centered, Collaboration, Stewardship, Integrity, Respect and Innovation. Together we bring specialty and sub-specialty services to patients at hospital locations in Fergus Falls and Elbow Lake and at clinics in Ashby, Barnesville, Battle Lake, Evansville, Herman, Hoffman, and Morris, MN. For more information visit: www.lrhc.org, www.prairiehealth.org or www.millstreet.lrhc.org.