LRH Joins Minnesota Hospitals and Health Systems in Asking the Public for Help with Seasonal Illness Spike
Community news
|
Tuesday, November 22, 2022
Contact: Katie Johnson
State is seeing record-breaking numbers in early and strong seasonal illnesses
Nov. 22, 2022, Fergus Falls, Minn.– As many look forward to gathering with friends and family for the holiday season, an early and difficult respiratory illness season is putting another strain on our community and our health care systems. The Minnesota Department of Health reported that school outbreaks of the flu have doubled in the last week, going from 97 outbreaks the first week of November to 195 in the second week.
Influenza A and B, respiratory syncytial virus (RSV), and other seasonal illnesses are spiking at record rates, and some cases of COVID-19 are still leading to hospitalizations. These seasonal illnesses are peaking sooner, faster, and strongerthan usual, and all in conjunction putting a strain on emergency departments, clinics and health care facilities across the state.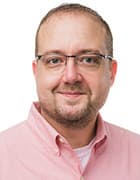 "I've personally seen over 60 cases of influenza A already this year," said Joel Anderson, NP at Lake Region Healthcare's Walk-In Clinic. He says wait times are getting long and patients are reluctant to wear masks in the waiting areas, contributing to further spread of the already rampant variety of upper respiratory illnesses this fall. "Many of the respiratory panels we run are coming back with two or three positive infections concurrently," Anderson said. His best advice: know when to seek care and when to just stay home.
Many people come to the clinic wanting to be tested for COVID or influenza as soon as they experience symptoms. But a person needs to have symptoms for at least 36 to 48 hours to have enough viral material to detect. Otherwise, these Nucleic Acid Tests (NAT) or home COVID tests may not show a correct positive if done too soon. "I encourage people to rest and manage at home for a while if their symptoms aren't severe. A person does not need to have a definite diagnosis of which virus they have since the same recommendations and usual course of illness apply for all of them with some slight differences in appearance of symptoms," Anderson said.
He also notes that polymerase chain reaction (PCR) tests, those used to test for RSV or respiratory panel screenings, are expensive and are reserved for severe illness and infants/at-risk patients. RSV is often mild and self-limiting according to Anderson, with the worst symptoms improving by day 5 and then steadily improving over 7 to 10 days like most cold viruses in older children and otherwise healthy adults.
Some good news in all of this is what appears to be a high level of effectiveness with this year's flu shot. He's seeing early indications that the vaccine is providing protection and says it may also fire up the immune system to protect against the other common circulating cold viruses as well. "You may not be sick as often or as severe if you have a flu shot."
Here are some precautions you can take to help slow the spread of seasonal illness:
Stay home if you or your family are
Wash hands
Cover coughs and sneezes with a tissue or shirt sleeve, not your
Clean frequently touched surfaces, such as doorknobs and mobile
Avoid close contact with sick
Mask when Masks work extremely well for the influenza virus as it is quite large compared to others and they will protect others around you from your droplets.
Stay up to date on flu shots and COVID-19

Flu shots are recommended every year for adults and kids 6 months and
COVID-19 vaccine boosters are recommended for adults and children 5 years and older if it has been atleast two months since their last vaccine People who recently had a COVID-19 infection mayconsider delaying their booster until three months after the first positive test or when symptoms started.

Consider urgent care, a primary health provider, or telehealth options for non- emergency care instead of the ER, but even then, reserve your visits for severe symptoms. If symptoms are manageable, staying home to rest and recover is best.
Have a primary care provider for your entire family and stay connected and up to date with preventative care so that the primary care team can partner with you on all health care issues.
Always go to the emergency department for emergencies or life-threatening illnesses and injuries and call 9-1-1 if you need immediate medical attention. As RSV is particularly dangerous for children, seek emergency medical assistance if advised by their primary care provider or if children are experiencing any of the severe symptoms outlined by the Center for Disease Control (CDC).
"It's time to use some of the prevention tools we all learned and used during the early Covid19 pandemic," said Anderson. "Keep your distance from others in public and wash your hands!"
+++
About the Lake Region Healthcare Enterprise
The Lake Region Healthcare enterprise is comprised of Lake Region Healthcare, an independent community-governed non-profit headquartered in Fergus Falls, the Mill Street Residence Assisted Living Facility in Fergus Falls, and a non-profit critical access hospital headquartered in Elbow Lake. With over 120 medical staff and over 1,200 employees, we are dedicated to serving the healthcare needs of our communities with values of Excellence, Person-Centered, Collaboration, Stewardship, Integrity, Respect and Innovation. Together we bring specialty and sub-specialty services to patients at hospital locations in Fergus Falls and Elbow Lake and at clinics in Ashby, Barnesville, Battle Lake, Evansville, Herman, Hoffman, and Morris, MN. For more information visit: www.lrhc.org and www.millstreet.lrhc.org.