Growing to Meet Healthcare Needs: Five New Providers Join LRH This Fall
Hospital news
|
Tuesday, November 2, 2021
Contact: Katie Johnson
[Fergus Falls, MN] Growing to meet the healthcare needs of the region is a foundational pillar of Lake Region Healthcare's current strategic plan and the addition of several new providers and specialties in 2021 are contributing to the goal. Dr. Allison Goddard, Dermatologist, and Dr. Chelsey Johnson, Plastic Surgeon joined the organization earlier this year and just this past month five more new providers have joined the team:
Dr. David Brett, Primary Care - Battle Lake Clinic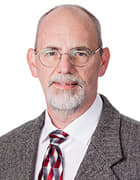 With nearly 20 years of experience including Emergency Medicine, Urgent Care and Family Practice, Dr. Brett will provide a full spectrum of primary care needs for all ages at Lake Region Healthcare's Battle Lake Clinic. Brett received his Doctor of Osteopathic Medicine in Kirksville, Missouri and completed a Rotating Osteopathic internship, an Anatomic and Clinical Pathology Residency, and a Family Practice Residency at various locations Pennsylvania. He has served as an emergency department physician and medical director in Roseau, MN and as an urgent care/family practice physician in California. Since 1996 he has also served as a traveling contracted emergency department physician with the Wapiti Medical Group. Dr. Brett is looking forward to making his home in the Battle Lake community. He and his wife have four grown children, and together they enjoy gardening, fishing, hunting and other outdoor activities.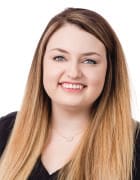 Dr. Courtney Fochs, Audiology
Dr. Fochs received her Doctorate of Audiology at Missouri State University after receiving her undergraduate degree in Communication Sciences and Disorders at the University of Wisconsin-Madison.
She will be available to help pediatric (ages 5 and up), adult, and geriatric patients with hearing evaluations. Other services include adult hearing aid selection, fitting, verification, adjustments, follow-ups, and aural rehabilitation.
When she's not working, she enjoys reading, cooking, hunting, fishing, sporting events, concerts, traveling, and spending time with her two cats.
Dr. Luke Holkup, General Surgery
Dr. Holkup is originally from Wahpeton, ND. He went to Concordia College in Moorhead for his undergrad degree and received his medical degree and surgical education at the University of North Dakota School of Medicine and Health Sciences in Grand Forks.
His practice will be focused on endoscopy along with a broad scope of general surgery procedures like hernias, gallbladders, and emergency surgeries.
His hobbies include cooking, interdisciplinary education and he is the Co-founder & Assistant Coach of Wahpeton Class AA Amateur Baseball.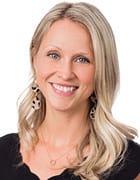 Berit Spidahl - PA, Podiatry and Wound Care

Berit received her Physician Assistant degree from St. Catherine University in St. Paul, MN and holds her undergraduate degree in Biology with Health & Medical emphasis from Minnesota State University in Moorhead. She will be seeing patients as part of the Podiatry team in the Fergus Falls Main Clinic as well as providing patient care in the Wound Care Center located on the first floor of Lake Region Healthcare's hospital. In her spare time, she enjoys spending time with her son and watching him play football, baking, reading, discovering new music, and spending time in nature.
Laura Suggs – NP, Back Care Center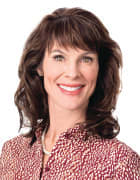 Laura holds her Master of Science in Nursing as a Family Nurse Practitioner Specialty from Simmons University in Boston, Massachusetts. She received her BSN at Grand Canyon University in Phoenix, Arizona and also has an Associate of Applied Science in Emergency Management Services & Paramedic from Broward College in Florida. She will be seeing patients who are experiencing new or chronic back pain. Along with her support staff, Suggs will assess and treat back pain, and work with colleagues to refer when exercise, physical therapy, injections or surgical interventions are advised. In her spare time, she enjoys snowmobiling and going to the Lake. She and her family love to jet ski, go boating, water skiing, four wheeling and doing anything outdoors.