November 20, 2020 Community Update: Current State of our COVID-19 Pandemic Response
Hospital news
|
Friday, November 20, 2020
A message & request for your help from Lake Region Healthcare's CEO, Kent Mattson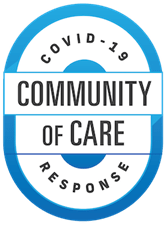 Our Reality: It is indisputable. COVID-19 has been in our community for approaching nine months. It is a virus that spreads among the community, often from infected people without symptoms who spread it unknowingly. It has taxed our health care resources for a prolonged time, particularly the people that live in our communities who come day after day, night after night, to take care of not only those of you with COVID, but all of the other illnesses and maladies that you experience. COVID will be around for the foreseeable future, pending availability of an effective vaccine. These realities are not subject to debate.
Equally indisputable is that community spread is increasing at alarming rates. The current trend has us concerned that COVID hospitalizations could quickly become unmanageable. You all need to know:
Since we began to track COVID positive patients in March, 30% of the overall positive cases tested at our facilities have occurred within the last two weeks.
The positivity rate for our testing is currently 25%, over double what it was two weeks ago. Hospitals around us are experiencing positivity rates over 30%.
The average number of patients hospitalized in our facilities with COVID this week is double compared to two weeks ago.
Stats show that 6% of COVID positive patients will require hospitalization, and 1.4% will require ICU level of care. From LRH testing alone, we had 263 positives between 11/2 and 11/15. For those two weeks alone, we anticipate 15-16 will require hospitalization and 4-5 will require ICU care. Factoring in additional positives from community testing sites (saliva, workplace, etc.), makes community prevalence even higher. This results in further elevating expected hospital admissions from the estimates based on positive test results at our facility alone.
The virus plagues the elderly the most severely. We have a high density of elderly citizens in the areas we serve, unlike more urban areas.
Today, 42% of ICU beds are occupied by COVID positive patients or persons under investigation (PUI) for COVID. In the State, ICU bed capacity is severely limited and is being managed through statewide daily communication calls.
Each day, we have upwards of 65 staff and providers not able to work because they are COVID positive or are in quarantine. Exposures occur primarily in the community, not at work.
The data above is not subject to debate or disagreement. These are the hard facts and harsh reality.
Hospital Capacity & Workforce Concerns
Given these realities, the concerns you need to help us with right now are focused on two areas: the increased demand on hospital capacity and the way community spread is taking its toll on our workforce.
This sudden surge of COVID patients needing hospital care is already stressing not only our local capacity but also regional hospital capacity. As with other hospitals, we are seeing increased admissions for patients with conditions unrelated to COVID. We also stand at the front end of influenza season, which risks further taxing capacity. Plus, many of our elderly "snowbird" population is intending to stick around, creating the potential for more demand from a greater at-risk population. On top of all that, the increase of COVID cases in the community we are currently experiencing will yield more hospitalizations very soon. We need to be proactive right now to prevent our hospital and the regional hospitals around us from being overrun.
Equally, our doctors, nurses and other caregivers live amongst you in the community. Due to increased community spread, we have a significant uptick in staff not able to work. Our staff has been at your service for months during this crisis. They want to be available to care for you and your loved ones, whether for COVID or other medical needs. With dozens of staff members out each day due to COVID, slowing the prolific spread of the virus is necessary to make sure we have the people to provide needed care.
How Can You Help?
The fact that this virus survives, thrives and grows from community spread makes it incumbent on our community to step up and control it. We cannot do that from the hospital alone, you must act. Masking, avoiding gatherings, staying six feet apart, and washing your hands are science-based, common sense and easy measures that slow community spread and bend what is now a very steep curve up in cases. We know that wearing a mask is getting old, and for some it is a recommendation they purposely choose to ignore. However, the science is that masks reduce the emission of virus-laden droplets and they help reduce chances of inhaling of those droplets by the wearer. It's simple, wear it.
I encourage you to be a leader in taking the advised precautions even when inconvenient or uncomfortable. Encourage family, friends & colleagues to join you. Going in to the ninth month of this pandemic, we are all weary and fatigue is wearing us all. Be bold and inspire, don't undermine. With Thanksgiving and the holidays, it is critical to act responsibly. We know that COVID cases spiked after Memorial Day, the Fourth of July, Labor Day, and after Halloween, so we need to be even more vigilant.
Why Should You Help?
You need us for care, from COVID to car accidents. Since day one, we have taken care of COVID patients in our communities. We are confident we have you covered from the medical perspective. We have the medical knowledge, physician and nursing skills, and systems and processes to take care of COVID patients, help them recover and go home. But we cannot handle too much at one time. Do what we know works to slow the spread. It takes all of us doing our individual part to deal with the facts we face, to set aside differences and stubbornness, and take some simple steps. Live your lives and celebrate the upcoming holidays, just do it responsibly, scale it back, and do it safely. With vaccines on the horizon, this too shall eventually pass. But for now, it is very real and very dangerous, yet manageable with your help. We have been there for you and will be here for you, we just ask that you step up and be there for us.
What To Think About Social Media Messages?
Pay attention to the content we publish and that our medical professionals promote. Land on our web page, and rely on true north sources. Take the social media rants for entertainment purposes, at best. Much of what you read in social media is not used in a way that is productive to the actions we need the community to take to slow the spread. Uninformed social media yields false narratives, and too often dilutes the truth. If you want to know our reality, listen to a nurse or doctor who steps into our buildings, day to day, and works intensely to take care of an increasingly sick and exploding patient base. We choose to speak with positive intent, with candor, and for the greater good of assuring our communities are informed to collectively do your parts during this public health crisis.
We are blessed in some ways that this virus in large part has a low mortality rate, that many people are asymptomatic, and the majority of people do not get seriously ill. What is not a blessing is the choice of some people to think these are reasons not to mask or adjust behavior, to proclaim "it's not that bad" and to say the whole ordeal is overblown. Those arguments miss the realities of this disease. Two of our biggest enemies are the sneaky way it spreads from people experiencing no symptoms, and the temptation to be lazy with precautions because most people don't get severely ill. The virus uses these weak points to pose a significant risk to our most vulnerable populations. The virus has made even our healthiest people sick. Patients of all ages who were managing diseases or underlying conditions successfully are now sicker or dying because of the COVID virus. Equally, COVID is an accelerator for the aged and has killed elderly people before their time. This folks, is our indisputable current state and reality based on known facts, and is not subject to debate or denial, or social media mis-messaging.
Thank you for doing your part now to reduce the community spread of COVID-19, help protect our health care heroes and conserve our resources, and help us be there for you, your family, and our entire community.