Spies, Nordick to be honored with LRH Foundation Awards of Excellence at April 12 Gala
Foundation news
|
Thursday, March 28, 2019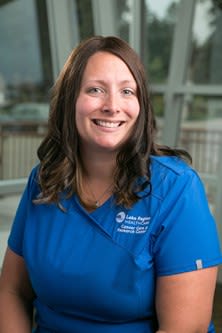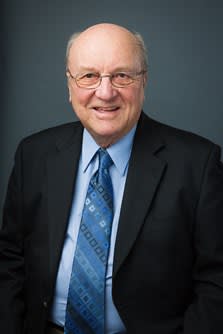 (FERGUS FALLS, Minn.) – The Lake Region Healthcare (LRH) Foundation today announced Jamie Nordick and Gary Spies will be the honorees for the organization's inaugural Award of Excellence at their spring gala, Steppin' Out With My Baby on Friday, April 12th, at 6:00 pm at Fergus Falls MState – Legacy Hall.
Nordick, who is the LRH Cancer Center Director, will receive the "Spirit of Excellence Award" in recognition of the outstanding efforts of an LRH staff member, while Spies will be the recipient of the "Distinguished Community Service Award" for his dedication to community service and his impact on the well-being of our community.
"The Foundation received several outstanding nominations for these awards," according to LRH Foundation Coordinator, Laura Gervais. "It was heart-warming to read so many stories about staff and community members who are making a difference through their contributions and their extraordinary commitment to improving the lives of people in our organization and our communities," she said. "We are so excited to highlight them and their efforts at the Gala," she added.
Gervais said a limited number of tickets for the "Steppin' Out with My Baby" gala are still available. The event will include a full evening of live jazz, fine dining, cocktails and both a live and a silent auction to support the Women's and Children's Health Center of Lake Region Healthcare. Doors open at 6:00 p.m. for a silent auction with refreshments, followed by dinner, live auction, jazz music and dancing with the Blue Note Combo. Auction items will feature many experience opportunities, including, the Orpheum's' Phantom of the Opera, cabin retreat, season tickets to The Center of the Arts, Vikings tickets, a summer evening and dinner at Lake Lida, golf package, casino package, and much more.
Tickets can be purchased online at lrhc.org/swingbaby or by calling the Foundation office at 218.736.8498.
Attached photos:
Gary Spies, 2019 Distinguished Community Service Award Recipient
Jamie Nordick, 2019 Spirit of Excellence Award Recipient
# # #