Steve Rufer, Brittany Nelson to be Honored by LRH Foundation at December 11 2021 Gala
Foundation news
|
Monday, November 15, 2021
Contact: Katie Johnson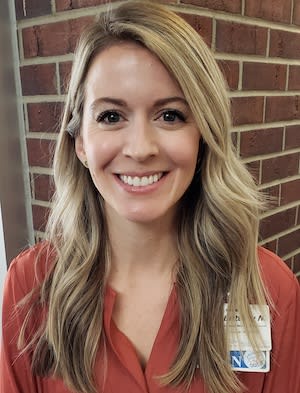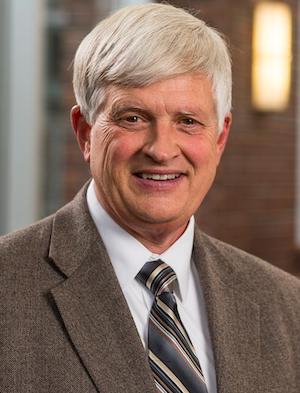 (Fergus Falls, MN) — The Lake Region Healthcare (LRH) Foundation today announced Steve Rufer and Brittany Nelson will be the honorees for the organization's Award of Excellence at their upcoming virtual gala, Night to Shine: Elevating Healthcare Education on Saturday, December 11th, at 6:00 pm.
Brittany Nelson, who is the LRH Employee Health Coordinator, will receive the "Spirit of Excellence Award" in recognition of the outstanding efforts of an LRH staff member. Steve Rufer LRH Board of trustee and retired attorney from Pemberton Law Firm will be the recipient of the "Distinguished Community Service Award" for his dedication to community service and his impact on the well-being of our community.
Nelson joined Lake Region Healthcare in 2007 as a Registered Nurse in the Emergency Department (ED). Brittany continued to work with the ED as she transitioned into Employee Health and in 2015 took on the role as Employee Health Coordinator full time. Brittany has proven to be a critical component to achieving our mission by partnering with our leadership, experts and our employees to keep our workforce safe and healthy so that we can partner with our patients, their families and our communities to enrich life through health. Brittany embodies LRH's core values on a daily basis with grace, compassion, integrity, respect, and person centeredness in all that she does. She has played a major role in the organization's COVID response effort, from ensuring staff have appropriate personal-protective equipment to conducting contact tracing and testing as well as providing expert guidance on quarantine and return-to-work guidelines.
Joining the LRH Hospital Board in 1978, Steve Rufer is the longest serving board member for Lake Region Healthcare. Steve served as President of the Board for many years and participated on almost every one of the board's committees. He was also a charter member of the Lake Region Healthcare Foundation Board. Steve was instrumental in the 2009 community campaign to bring local cancer care to Fergus Falls and he has contributed invaluable insights to the organization through the decades. Steve has not only faithfully served Lake Region Healthcare but many other organizations in the community as well, some of which include, Otter- Risers Kiwanis, Fergus Falls Center for the Arts, Boy Scouts, Fergus Area College Foundation, Salvation Army and Fergus Falls Downtown Riverfront Council.
Andrew Yaggie, Foundation Chair says, "The Foundation board and staff would like to give their whole-hearted thanks and congratulations to Rufer and Nelson for their exemplary work to advance the mission of Lake Region Healthcare and we look forward to recognizing them at Night to Shine."
Tickets for the Night to Shine: Elevating Healthcare Education gala are still available. The event will include a to-go meal from the American Legion so you can relax with a rib dinner in the comfort of your home and log in for an inspiring event featuring a keynote given by two of our own Physician Assistants and past scholarship recipients, Susie Berg and Ellyn Hexum, a live online auction with big packages and a time to honor this year's Award of Excellence honorees.
Everyone is invited to attend to help us light up the night by raising money to help our brightest stars shine even brighter. Gala funds will build our Healthcare Education Fund to provide scholarships for staff across the LRH enterprise to attain continuing education and earn higher-level certifications and licenses. An investment in the healthcare workforce has never been more appropriate or appreciated than it is today.
Tickets can be purchased online at https://www.lrhc.org/foundation/events/night2shine or by calling the Foundation office at 218.736.8498.
Attached photos:
Steve Rufer, 2021 Distinguished Community Service Award Recipient
Brittany Nelson, 2021 Spirit of Excellence Award Recipient
About the Lake Region Healthcare Foundation
Our mission at the Lake Region Healthcare Foundation is to gather, steward and distribute resources needed to support and advance the mission of Lake Region Healthcare and its affiliates. With the work of over a century gone by, Lake Region Healthcare continues its rich legacy of caring and planning for the future, focusing on providing the best possible access and scope of services for patients, clinical and service excellence, and maintaining a highly qualified and dedicated workforce.