Swonger Family at Stalker Lake Golf Course and Emily Severson, LPN to be honored byLRH Foundation at April 28 2023 Gala
Foundation news
|
Tuesday, March 21, 2023
Contact: Katie Johnson
(Fergus Falls, MN) — The Lake Region Healthcare (LRH) Foundation today announced Stalker Lake Golf Course (Randy and Sheri Swonger) and Emily Severson, LPN will be the honorees for the organization's Award of Excellence at their upcoming gala, Night to Shine: Once Upon a Time in Pediatric Therapy.
Emily Severson, LPN in Dermatology at Lake Region Healthcare, will receive the "Spirit of Excellence Award" in recognition of the outstanding efforts of an LRH staff member, while Randy and Sheri Swonger, owners of Stalker Lake Golf Course, will be the recipients of the "Distinguished Community Service Award" for their dedication to community service and their impact on the well-being of our community.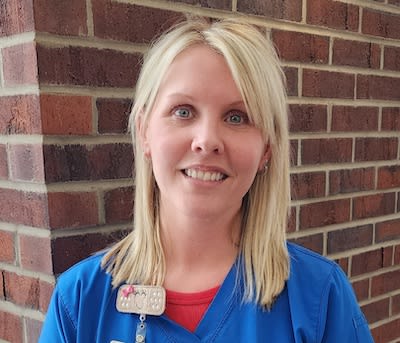 Emily Severson joined Lake Region Healthcare in 2012 as an LPN at the Walk-In Clinic. She transitioned into specialty care working in the dermatology department with Mary Bressler and most recently Dr. Allison Goddard. Her nomination highlights Emily as a shining example of how maintaining a strong commitment to patients and the community creates a culture of excellence and cultivates an environment of compassion, integrity, trust, and innovation that supports the team to do their best work. Emily's special way of bringing calm, empathetic, and extraordinary care to her patients are just a few of the many qualities highlighted in Emily's nomination demonstrate her efforts to live out Lake Region Heathcare's mission to partner to enrich life through health.
Randy & Sheri Swonger have owned Stalker Lake Golf Course since 2013 and very early in their establishment of the business, they put a priority on community support and giving back. Nowhere is this more clearly evidenced than by their annual fundraising event to support Lake Region Healthcare's Cancer Center. What started as a one-day women's golf tournament has grown to a week-long annual event including a men's, women's, and couple's golf tournament, restaurant specials, silent auction, raffles in partnership with the Underwood Lions, and more. In total, they have raised over $127,000 for the cancer center and touched hundreds of people whose lives have been positively impacted by being able to receive world class cancer care close to home.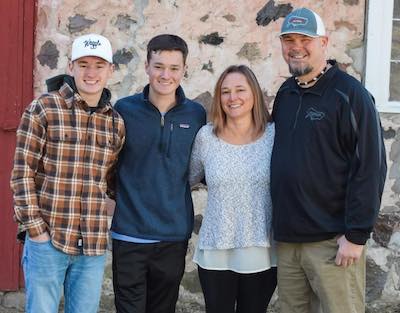 Laura Gervais, Foundation Coordinator says, "Lake Region Healthcare is fortunate to have so many outstanding nurses and philanthropic supporters like Emily and the Swonger's who understand the importance of quality healthcare close to home. Nurses who deliver exemplary care, compassion and service, and community members who give back selflessly. They are true champions of promoting healthcare in our community."
Tickets for the Night to Shine: Once Upon a Time in Pediatric Therapy gala are still available. This in-person event will be held on Friday, April 28th at M State's Legacy Hall in Fergus Falls. The evening will center around raising funds to help Lake Region Healthcare's Pediatric Therapies department in Fergus Falls and Elbow Lake advance their work of turning fairytales into reality, equipping them with the latest, most motivating, and therapeutic equipment and spaces to help kids heal and thrive. It will be great evening of fine dining with a formal buffet, passed hors d'oeuvres and cocktails with music by Todd Biederman. A live auction will conclude the evening.
Tickets can be purchased online at lrhc.org/gala2023 or by calling the Foundation office at 218.736.8498. Sponsors and live auction items are also welcome and can be arranged for by emailing Foundation@lrhc.org.
Attached photos:
Randy and Sheri Swonger with their sons Trevor and Jaxon, 2023 Distinguished Community Service Award Recipient
Emily Severson, 2023 Spirit of Excellence Award Recipient
About the Lake Region Healthcare Foundation
Our mission at the Lake Region Hospital Foundation is to gather, steward and distribute resources needed to support and advance the mission of Lake Region Healthcare and its affiliates. With the work of over a century gone by, Lake Region Healthcare continues its rich legacy of caring and planning for the future, focusing on providing the best possible access and scope of services for patients, clinical and service excellence, and maintaining a highly qualified and dedicated workforce.