Patient stories
We can tell you all about our core values of caring for people with compassion, excellence and teamwork. But nobody can tell it better than our patients. Here are just a few stories from our patients. In these stories you'll see a glimpse of what Lake Region Healthcare is all about.
Do you have a story to share? Please send it to us at info@lrhc.org.
Cancer Care & Research Center
Janelle's dad was treated for stage IV melanoma at the Cancer Care & Research Center. She is a freelance writer for the Chicago Sun-Times and recently wrote this article urging people to take sun protection seriously and expressing her gratitude for the cancer care her father was able to receive close to his home here in west central Minnesota.
Health & wellness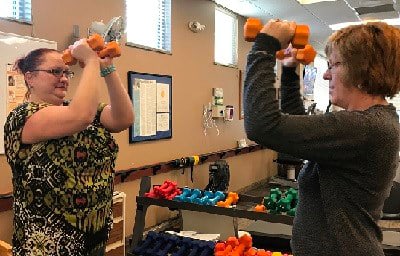 "I'm pretty sure my bad habits were catching up with me for quite a while, but it took a heart attack to make me stop and realize it." —Vanessa Baxter, age 36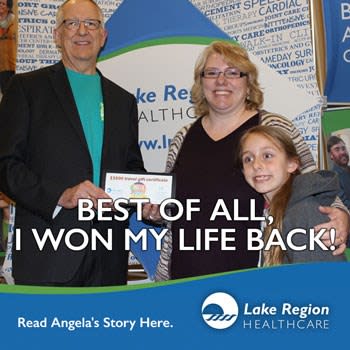 The LRH 2016 Community Health Challenge grand prize winner shares how she also "won her health back."
Joint Care Center
Men's health
Primary care
Sports medicine