Audiology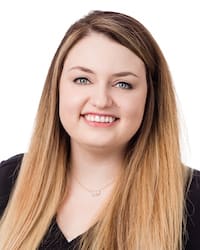 With hearing loss, it's not just the words you miss—it's moments. Dr. Courtney Fochs, Lake Region Healthcare's certified audiologist can help you get those moments back.
Dr. Fochs received her Doctorate in Audiology at Missouri State University and is available to help pediatric (ages 5 and up), adult, and geriatric patients with hearing evaluations to identify the signs of hearing loss and test hearing. Other services include adult hearing aid selection, fitting, verification, adjustments, follow-ups, and aural rehabilitation.
When you want to tune in to life again, trust your hearing to us.