Cancer Care & Research Center
We understand what it is like to be diagnosed with cancer, especially now, and we're here to provide you with compassion, expertise, treatment, answers and hope.
We are open for patient care, with some restrictions and extra precautions in place to keep you safe. We welcome your questions and are here for you now more than ever.
What Makes Cancer Care So Exceptional Here?
What You Can Expect
A whole team of cancer experts who will surround you with the highest levels of expertise and compassion.
You'll meet oncologists and radiologists who will develop a plan just for you.
You will have access to accredited state-of-the-art radiation therapy programming and complete infusion services.
Registered Nurses who are specialty trained and certified by the Oncology Nursing Society will oversee your treatment.
A Registered Nurse Navigator will personally guide you through your entire plan of care.
A Certified Patient Financial Navigator will help you through your questions and concerns and connect you to the resources available to you.
Supportive services will be provided by a Licensed Social Worker.
A chaplain is available to address your spiritual needs.
A dietitian will provide a personal plan to help with your nutritional needs.
A complete wellness team is available to assist with your activity and strengthening goals as well as enhancing therapeutic and holistic interests.
The Positive Image Boutique offers wigs, caps, shawls, pillows and amenities to support cancer patients.
A full library of cancer resources is available for you and your caregivers.
A Standard of Excellence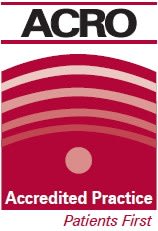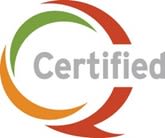 Fully accredited by the American College of Radiation Oncologists and Certified by the Quality Oncology Practice Initiative (QOPI). These provide validation of the high standards of care we uphold and the culture of excellence we maintain for our patients and their families.
Our center is one of seven in the state of Minnesota and the only non-metro facility in Minnesota to achieve the QOPI certification.