Laser Skin Services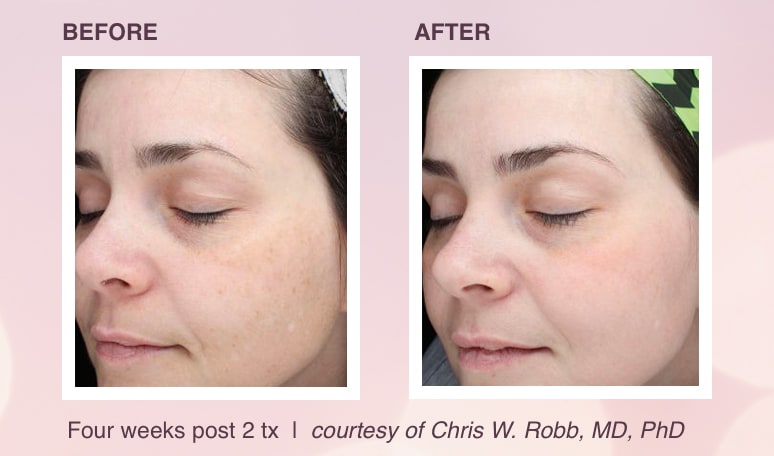 We offer Sciton laser modalities such as HALO®, BBL™, ClearV and more. These lasers rejuvenate the skin and work to improve common skin concerns like texture, pigmentation, acne scarring, age spots, fine lines, unwanted vessels and unwanted hair.
How Does Laser Therapy Work?
Aesthetic laser devices deliver a broad range of wavelengths to treat a wide range of skin conditions. Depending on your individual skin concerns, the wavelengths of light energy penetrate deep within the skin's layers to increase skin cell turnover and promote collagen production.
Laser rejuvenation treatments work to replace older skin tissue with new tissue, as it restores your body's collagen reserves that naturally tighten the skin. In the end, patients enjoy smoother and more youthful skin overall.
Which Skin Concerns Are Appropriate for Laser Treatment?
Laser rejuvenation can treat numerous skin conditions, like:
Acne breakouts
Pigmented & deeper lesions
Early signs of aging
Freckles
Age spots
Sunspots & sun damage
Vascular lesions
Spider veins
Rosacea
Pigmentation
Discoloration & uneven skin tone
Skin laxity
How Do I Know Which One is Right For Me?
Generally speaking, if your skin goals are about reversing the clock and repairing sun damage, HALO® laser treatment is a great solution for resurfacing, sun damage, fine lines, wrinkles, dull texture, and uneven skin tone. BBL™ is a good choice for freckles, age spots and redness and conditions like rosacea and broken blood vessels on the face and body. We will discuss your goals together at your first appointment, and help you choose the best solution for your concerns.
What Are The Benefits of Laser Therapy?
Patients love the results that laser therapy provides in addition to benefits like these:
Non-invasive treatment - most treatments have little to no downtime
Creates more youthful-looking, smoother skin
Naturally tightens the skin
Encourages collagen production
Provides natural-looking results
Safe for all skin types and body areas
Comfortable and safe for multiple sessions
Long lasting results