Spine Surgery & Back Care
Help for Your Back & Neck Pain is Now Next Door
The last thing you want to do when you're suffering from back or neck pain is take a long car ride. Thanks to the addition of Laura Suggs, NP and our partnership with Dr. Broadway of Northern Neurosurgery & Spine, relief for your back and neck pain is now closer to home.
Dr. Broadway offers a regular clinic and surgical schedule here at Lake Region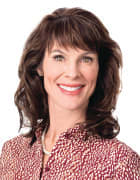 Healthcare in Fergus Falls and is committed to providing expert spinal surgical care in a cost effective manner. He specializes in minimally invasive spine surgery featuring the latest techniques and equipment to provide the best possible outcomes.
Common Services & Procedures
Assessments to diagnose and treat back pain


Referrals for exercise, physical therapy, injections or surgical interventions

Artificial cervical disc replacement

Cervical discectomy and fusion

Cervical decompression

Minimally invasive lumbar discectomy and decompression

Minimally invasive lumbar fusion

XLIF

SI fusion

Peripheral nerve surgery