Urology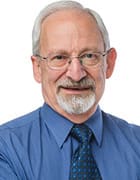 Dr. Milton Ropes received his D.O. at the University of Osteopathic Medicine and Health Sciences in Des Moines, IA after completed his undergraduate degree in Biology at the George Mason University in Fairfax, VA. He completed his Residency in Urology at the Naval Hospital in Portsmouth, VA and also served as a staff Urologist there in addition to serving as the Chief of Urology at the Naval Hospital in Guam.
He has nearly 40 years of experience in the field of Urology and for the majority of his career worked at a private practice in Winona, MN. Most recently he served as a staff physician in the Department of Urology at Essentia Health in Virginia, MN.
Dr. Ropes is Certified by the American Board of Urology and is a member of the Association of Military Surgeons and the Society of Government Service Urologists.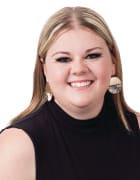 Destiny Conzemius, DNP, completed her Doctor of Nursing Practice degree at Creighton University and also holds a Bachelor of Science in Nursing from Presentation College and Associate in Applied Science in Practical Nursing from NDSCS.
Most recently she has served as a Nursing Lab and Simulation Specialist at NDSCS in Wahpeton and as an Adjunct Clinical Instructor. Her nursing experience has included roles in long-term care, orthopedics, the operating room, and nursing education.
She has particular professional interest in the areas of women's health, rural and underserved populations, as well as the education of nursing students and advancing nursing practice.
General Urology: urinary tract infections, cystitis, blood in urine, bladder cancer, and kidney stones.
Stress urinary incontinence: Suburethral sling surgery is current standard treatment. Recurrent cases of incontinence can have revision surgery.
Surgical repair of vaginal prolapse (cystocete and/or rectocele). Aesthetic vaginal surgery is also offered.
Surgical repair of urethral diverticulum or fistula.
Overactive Bladder: First-line treatment includes Botox bladder treatments, and Interstim neuromedulation in selected cases, biofeedback may help.
General Urology: blood in urine, urinary tract infection, bladder cancer, and kidney stones.
Treatment of prostate enlargement: surgical, medical, and minimally-invasive therapies.
Prostate cancer detection and monitoring: prostate examination and PSA blood testing, MRI fusion biopsy is indicated to more precisely detect prostate cancers at the earliest stage possible.
Low testoterone (Low T): hormonal lab testing medication treatment and monitoring.
Vasectomy using no-scalpel office procedure.
Urological reconstruction procedures, such as penile prosthesis placement for erectile dysfunction, artificial urinary sphincter for male incontinence, and repair of urethral stricture disease.
Don't be afraid to have your prostate checked! It is painless and should be done yearly over age 50, in addition to PSA blood test.
Incontinence is a very common health condition that both women and men endure unnecessarily because they are reluctant or embarrassed to seek treatment. It may help to know that this isn't just a problem in getting older. In fact, more than 13 millon Americans experience incontinence.
Men or women often urinate too frequently, and may feel they do not have enough warning time to get to the restroom. For these urgency and frequency symptoms, oral medication therapy is sometimes ineffective, or poorly tolerated due to side effects (dry mouth is most common). There are other treatments than medicine, and include Botox bladder treatment, and Interstim neuromodulation.
Women more often leak urine, and may also have "dropped" or prolapsed bladder.
Urinary incontinence is most often noticed when coughing or sneezing, and leakage can range from mild to severe. Men more often retain urine, most commonly due to an enlarged prostate. They may have difficulty emptying their bladder, sometimes causing them to push or strain.
After medical diagnosis, our urologists can assist patients and their partners to decide on their best treatment to achieve a fulfilling sexual life.
Regarding sexual health, women may become frustrated experiencing painful intercourse, which occurs more often as they age. The most common cause is vaginal dryness, but others may occur.
Treatments include medication, such as hormonal replacement, and the evaluation and treatment for any infectious disease process. Biofeedback treatments can assist in cases of vaginismus, to relax muscle spasms. Newer options include laser.
In terms of sexual health, men become frustrated most commonly with erectile dysfunction (ED), premature ejaculation (PE), or both. ED affects 30 million American men. Most are caused by medical conditions such as vascular disease, hypertension, and diabetes; or are related to side effects of medications and certain surgical procedures.
Treatment options include medications, hormone replacement therapy, penile injection therapy, vacuum constriction device, or penile prosthesis.